Gainsborough Class (Reception)
Teacher: Mrs Carr
Teaching Assistants: Mrs Drogan
Welcome to Gainsborough class page. Here you will find lots of information about the class; what we are learning about and what we have been doing.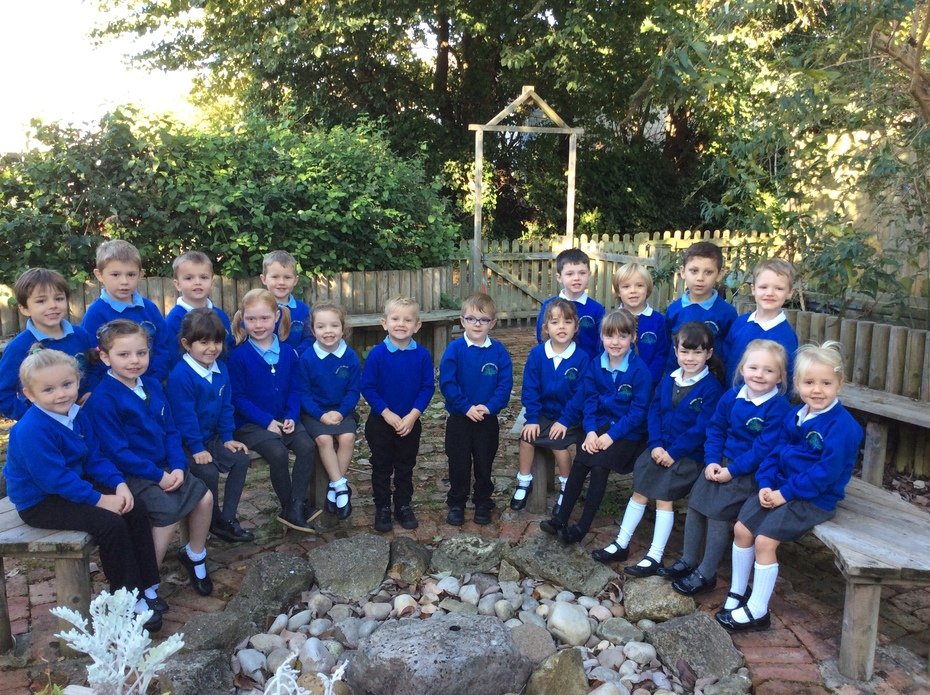 Our Learning Journey
Autumn 2- The Noise of the Town
This term we will learn about different celebrations that light up our towns such as Bonfire Night, Diwali and Christmas. We also learn about Paddington Bear and his adventures and look at the story of 'The Town Mouse and The Country Mouse'.
Week 1
We have started our new half term by joining Kingsbury Class for a wonderful Outdoor Learning morning. We collected natural objects and used them to paint and create a brilliant picture. Then we thought about our natural objects and what words we could use to describe them. Finally Kingsbury class helped us to record our ideas.
For the rest of the week we thought about Bonfire night and how this is celebrated .We read a fantastic book called Sparks in the Sky and then thought about the different senses we use to experience fireworks. In our house groups we created sense poems that included lots of describing words.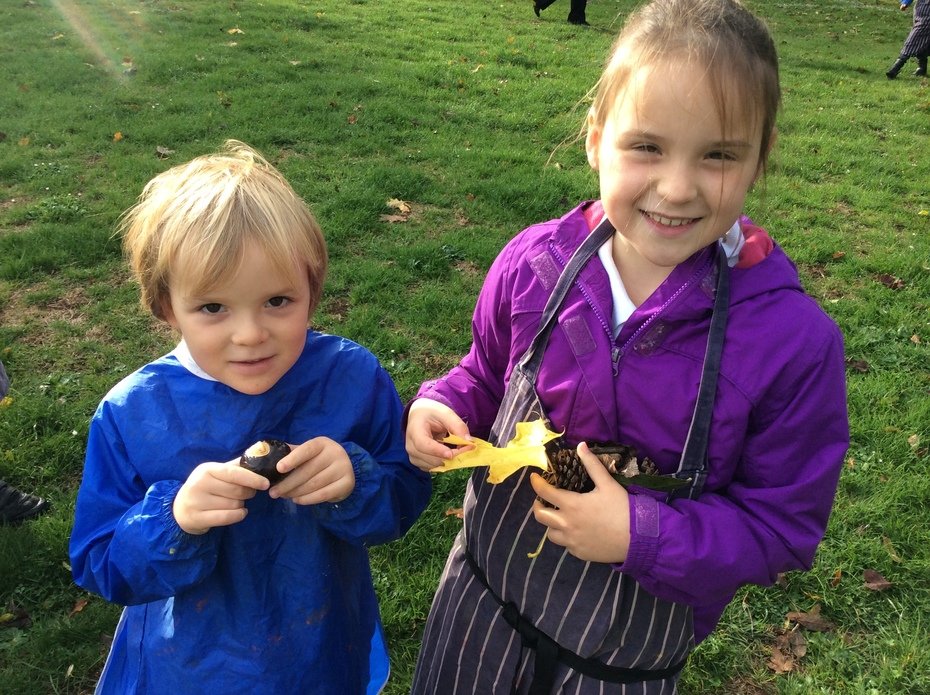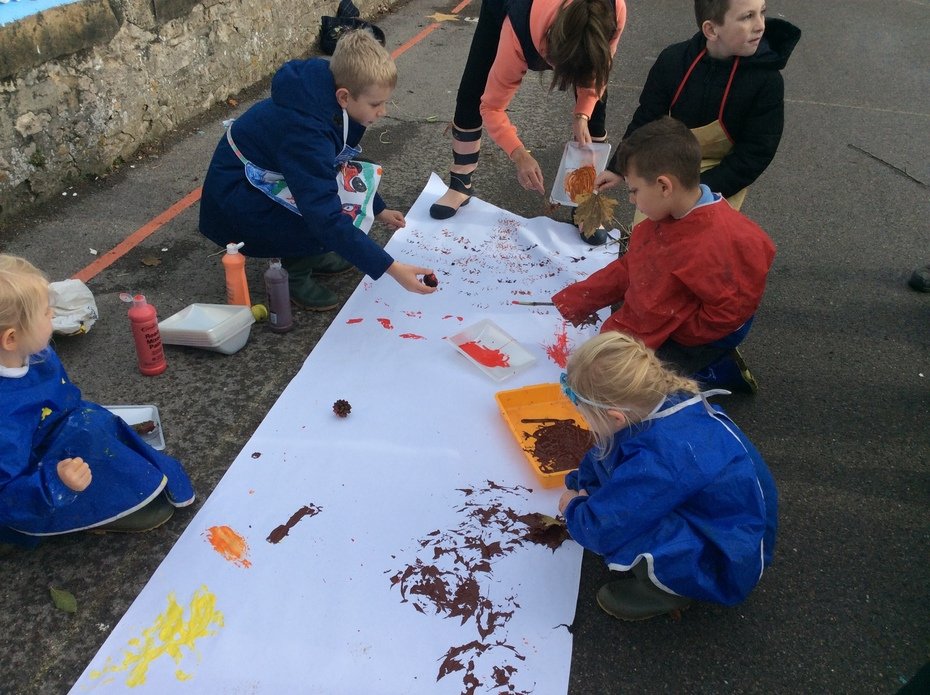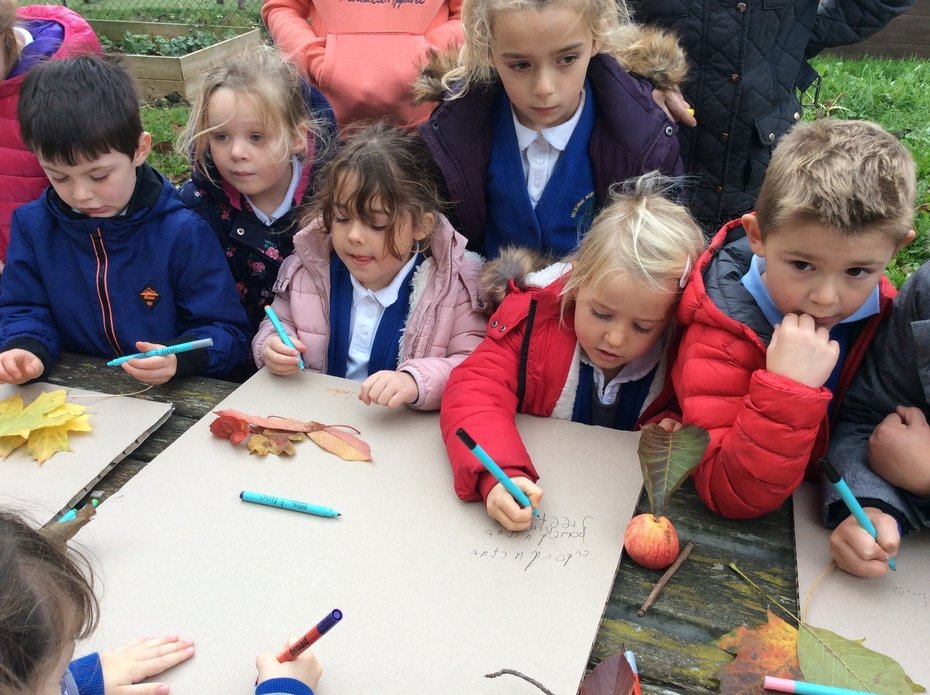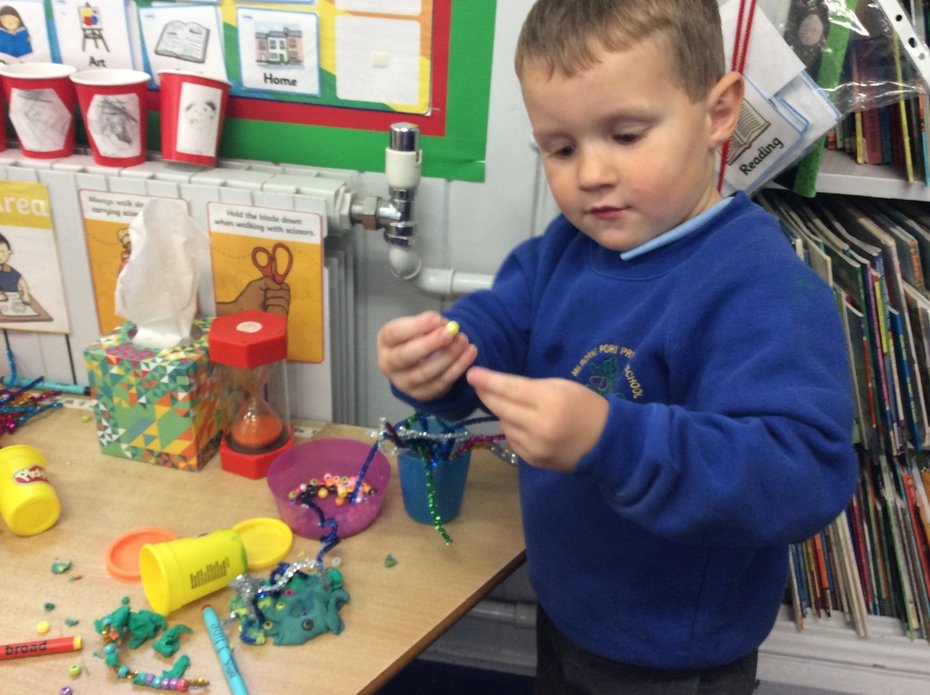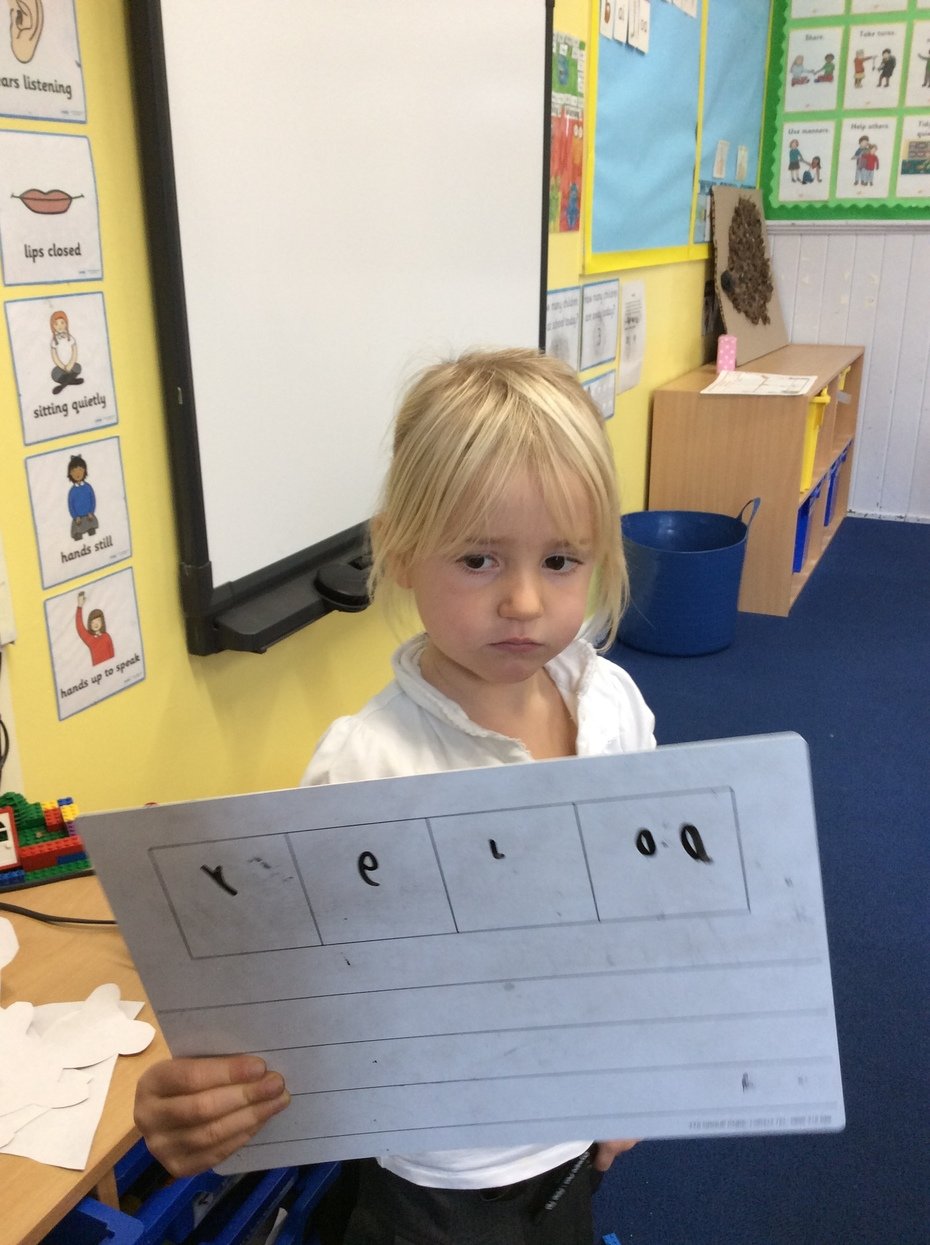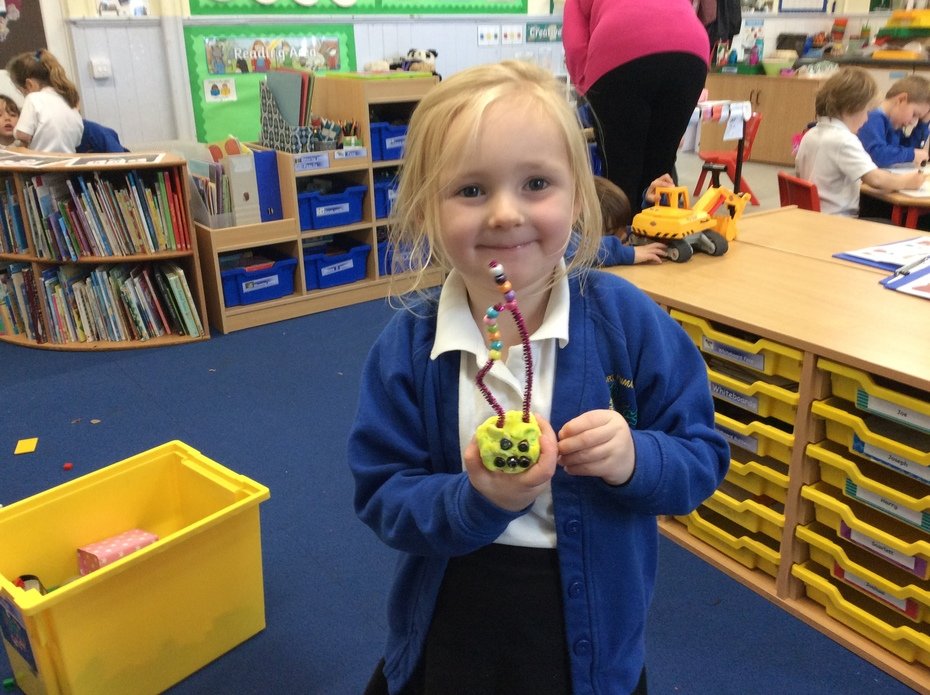 Week 2
This week our theme was Diwali and Friendship. Once again we were joined by Kingsbury class who spent some time playing with us and reading us stories. In return we drew some fantastic pictures for our Kingsbury friends.
As part of learning about Diwali we listened to the story of Rama and Sita. We learnt how Sita was rescued from the evil King Ravana by her husband Rama and his friends including Hanuman. We learnt how Hindu's celebrate Diwali by lighting Diva lights and setting off fireworks.
We also had time for a fantastic visit from a Fire Officers who taught us about their fire engine. We got to explore it as well as having a go at pumping some water through a hose.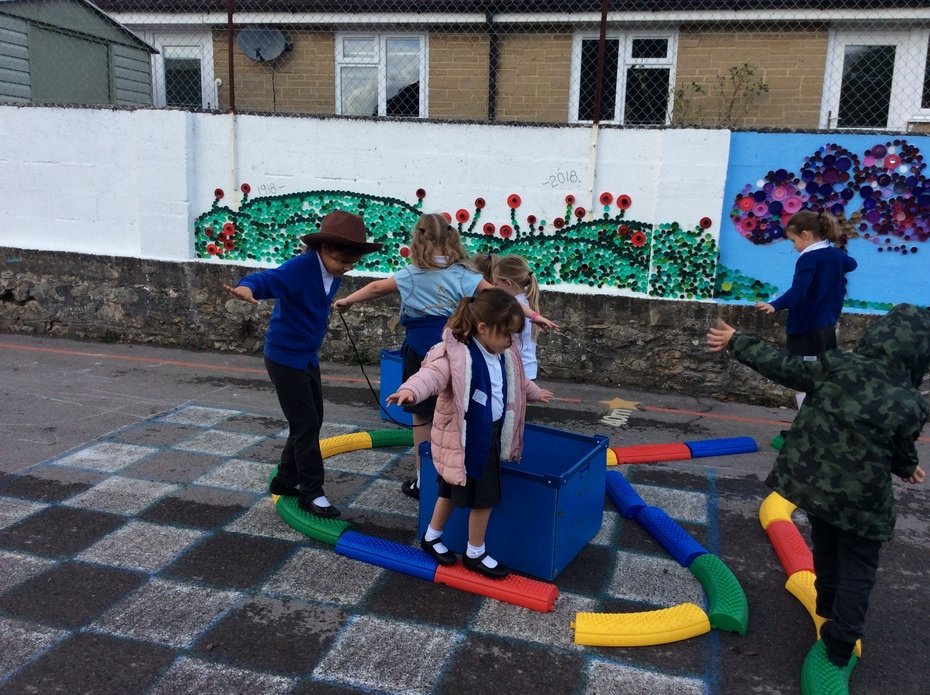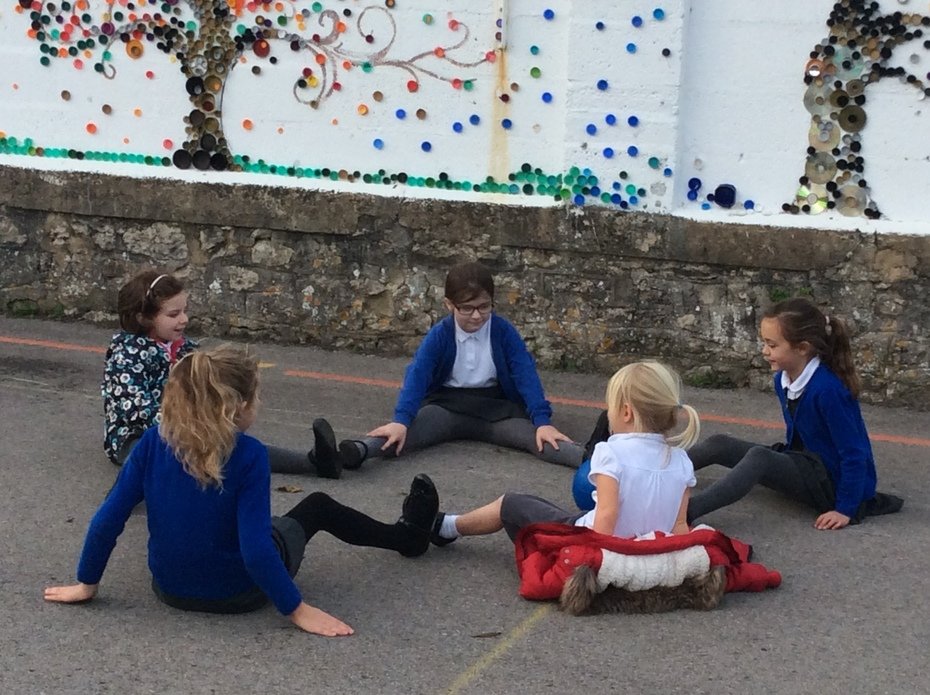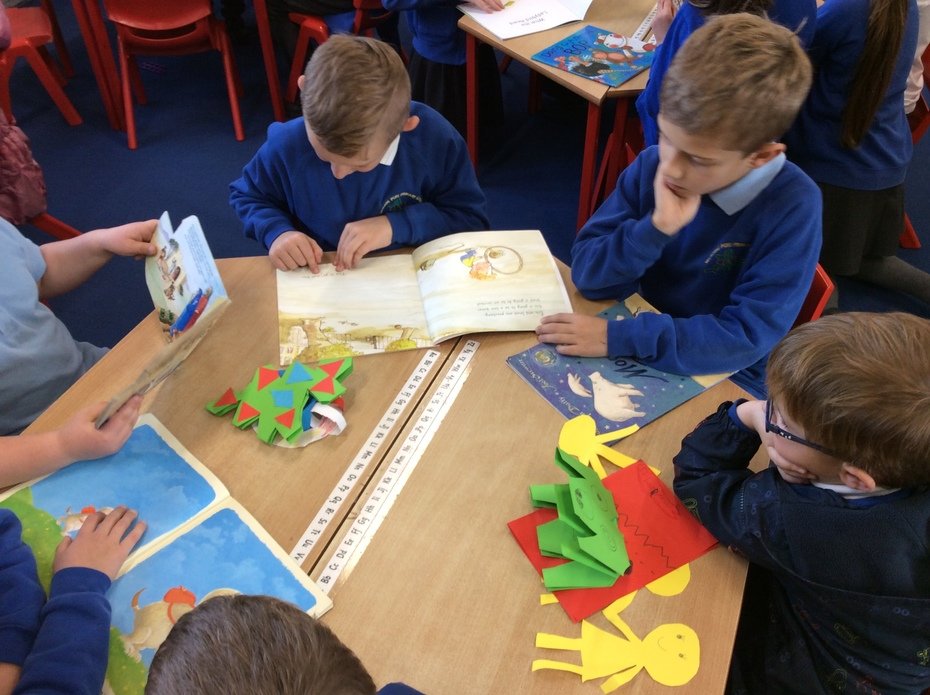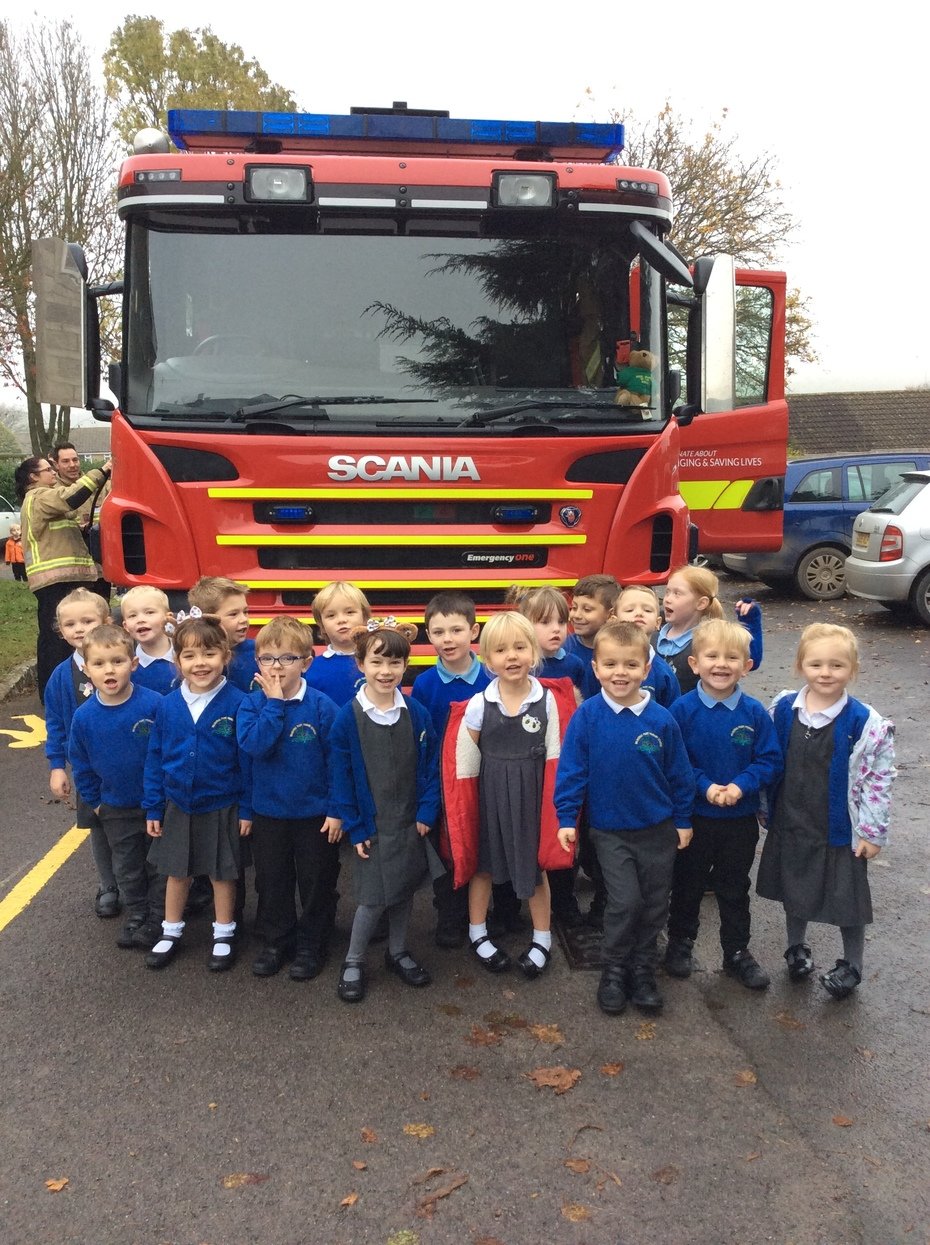 Week 3
Our theme for this week was 'In the Big City- Paddington Bear'. The children were introduced to Paddington who was found on Paddington Station in London along with his suitcase at the weekend by Mrs Carr. We read the original Paddington story and wrote messages on tags for Paddington in case he got lost again. Then we had a look inside his suitcase and discovered that Paddington was a very light packer as he only had a marmalade sandwich, a jar of marmalade and a picture of Aunt Lucy. We wrote a list of things we thought Paddington needed if he were to go on more travels.
In maths we learnt about 3D shapes. We printed with them, created towers with them and played games. We can now name a sphere, cylinder, cube, cuboid and cone.
At the end of the week we became a class full of Paddington Bears as we created masks and all wore them home!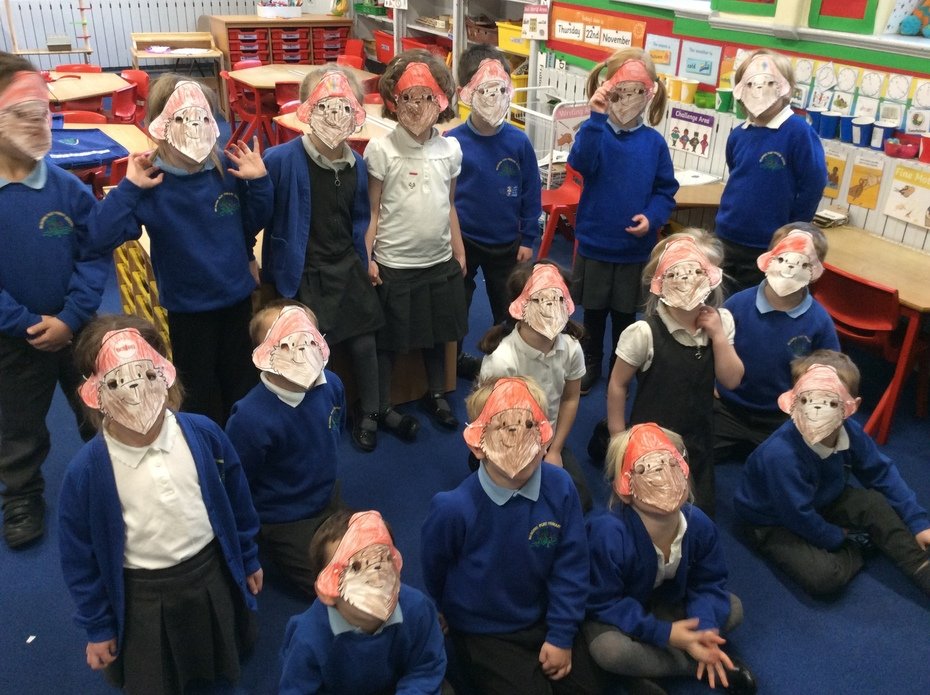 Week 4
We continued our theme of Paddington Bear this week. We thought carefully about how stories are written and where, when, who, what happened and the ending for lots of Paddington's adventures. In groups we created our own Paddington story using our team work and listening skills. We then created our own Paddington story maps and some of us even wrote words or sentences to go alongside.
In maths we started to explore money. We learnt how to buy items using pound coins and compared amounts to find the most expensive.
We continually work hard in phonics and have nearly finished learning all our sounds for reception. We are now trying to apply our knowledge to reading and writing.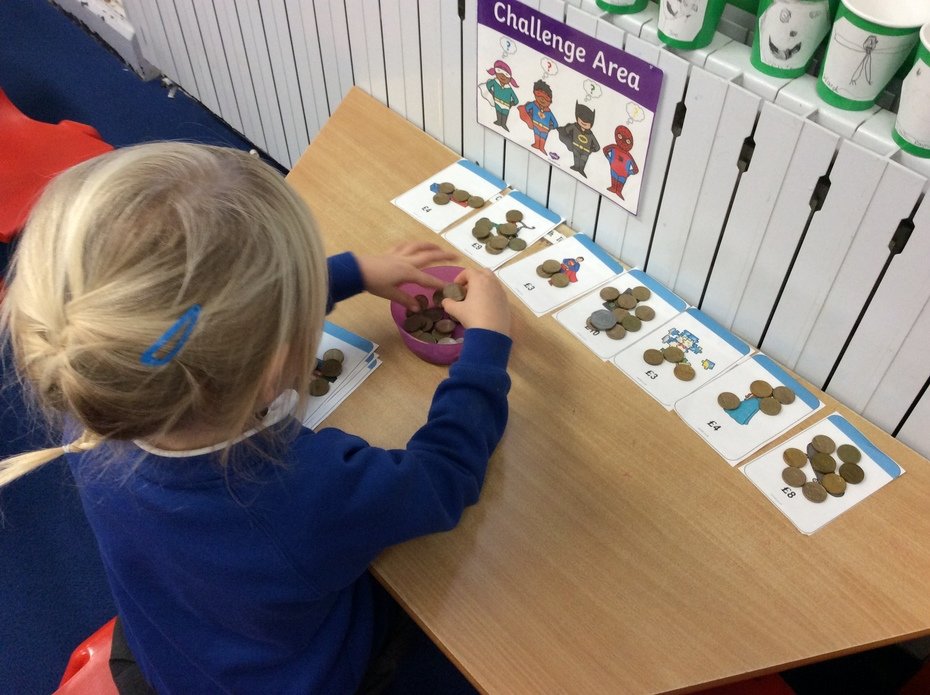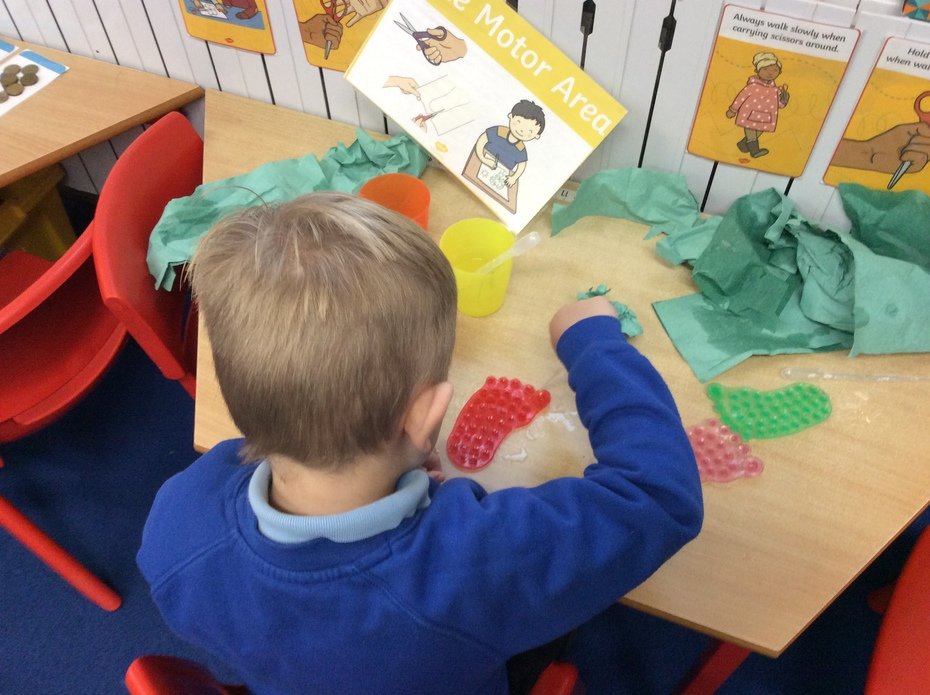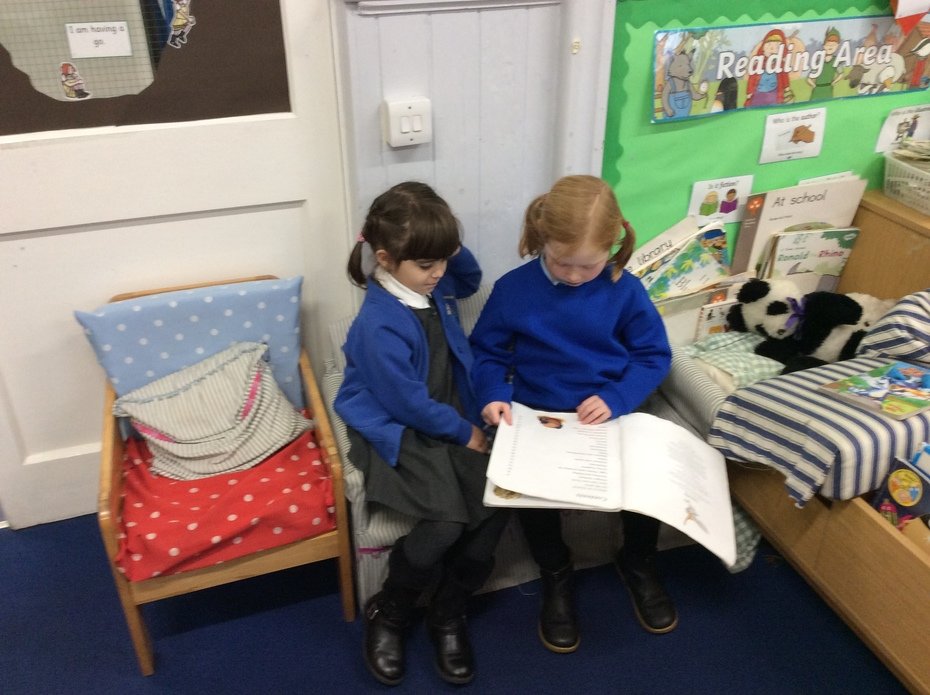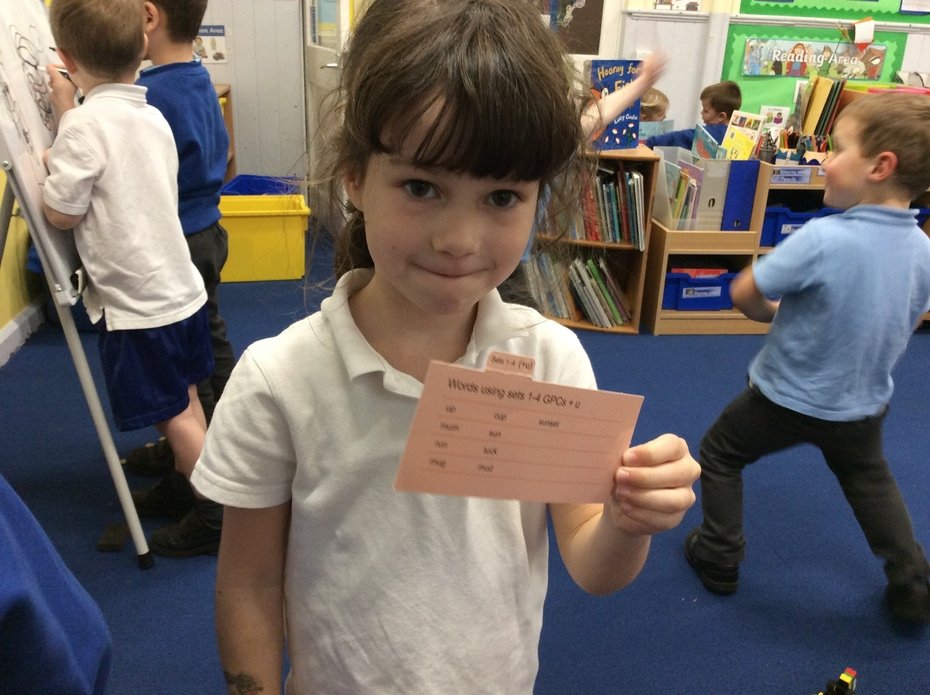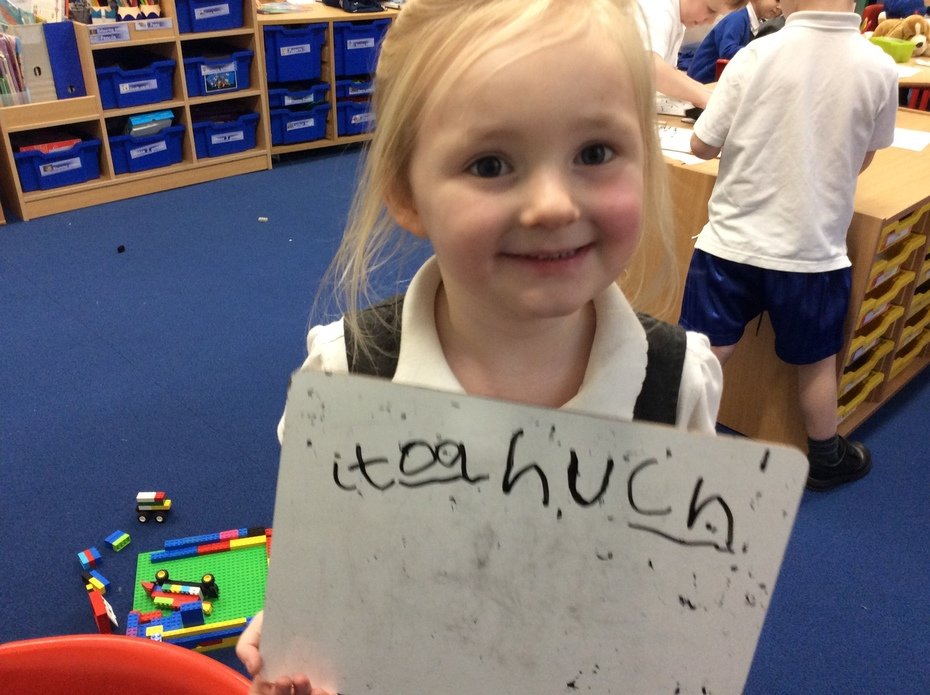 Week 5
In Gainsborough Class this week we started to build up towards Christmas. Our focus has been understanding the Christmas Story and how and why Christians celebrate the birth of Jesus. We sequenced the story, created stick puppets and masks to help recreate the story and used a small world nativity set to act it out.
Alongside Medlycott and Venn classes we have been rehearsing our Nativity Play- Happy Birthday Jesus! We have worked hard to learn stage directions, songs and dances. We can't wait to show everybody how hard we have been working.
We have also been reviewing our learning and completing tasks with Mrs Drogan and Mrs Carr. We have all made noticeable progress especially in phonics.
Our Learning Journey
Autumn 1- Where do we live?
We will learn about ourselves, our families and the communities that we live in.
Week 1
Our theme for week 1 was Bees and Trees. We had lots of fun exploring our new classroom environment and learning all about 'The 7 Bees', our school values. We know that we all need to work hard at school and be just like bees!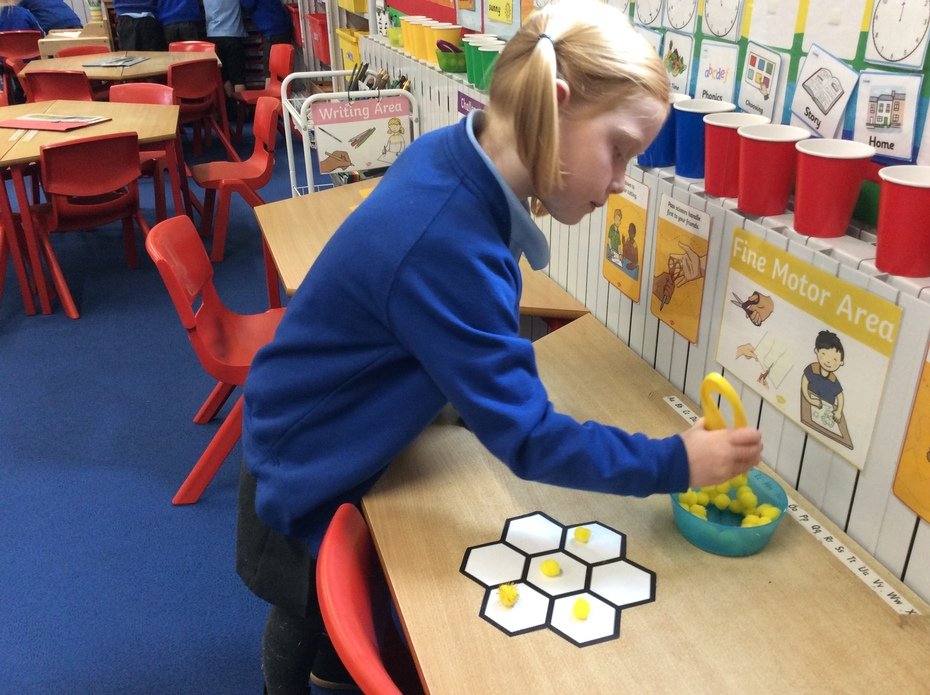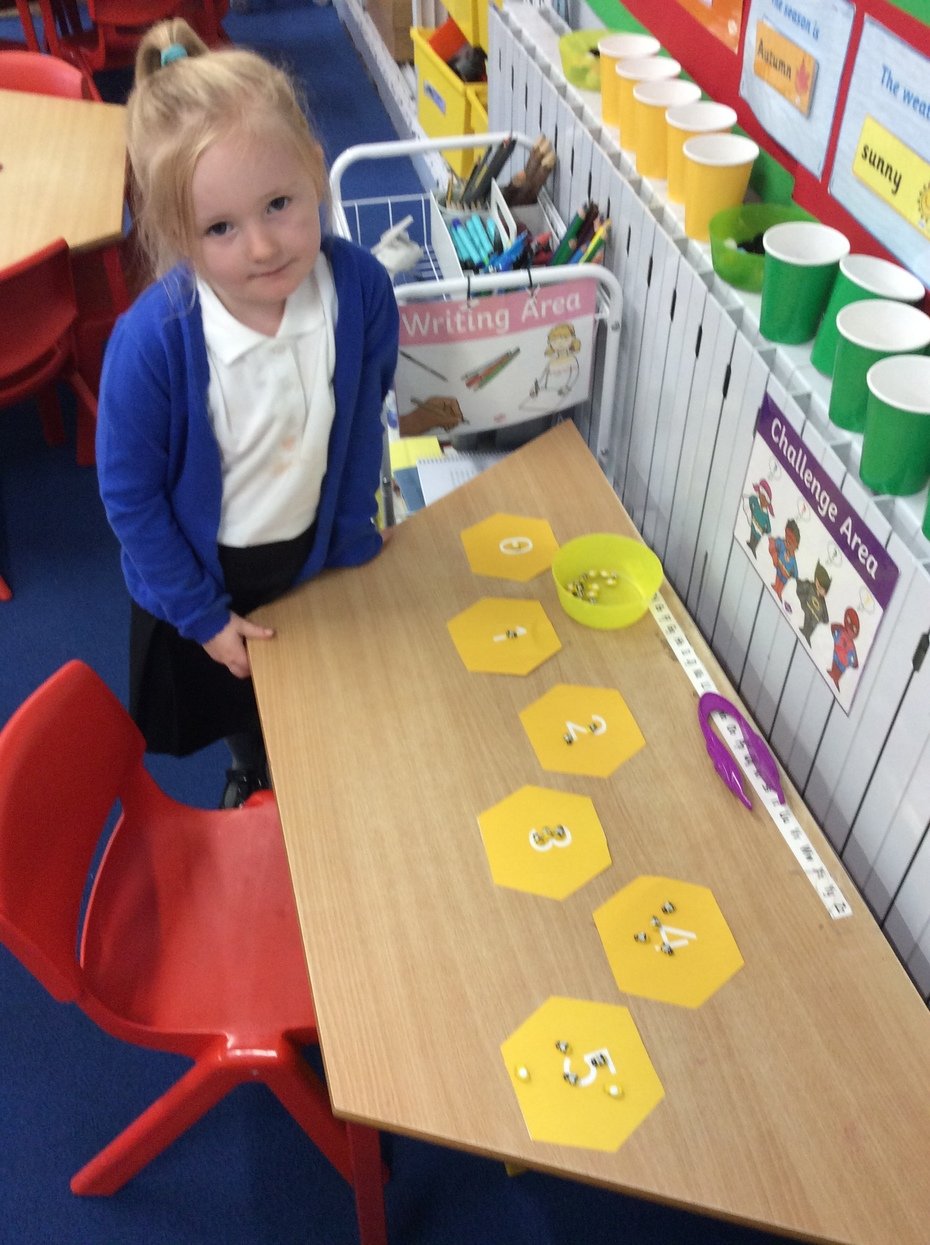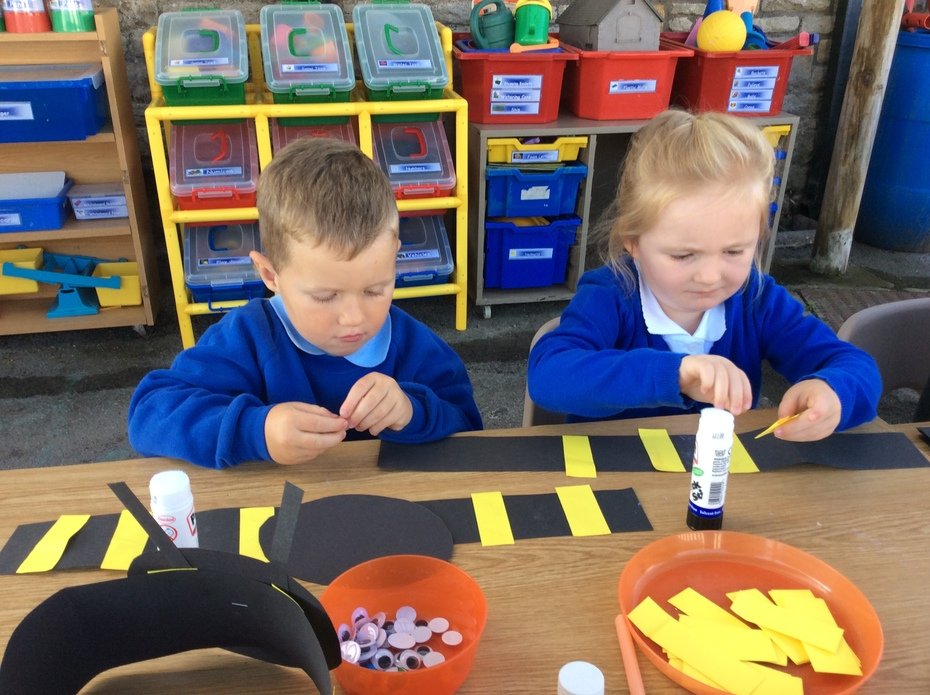 Week 2
Our theme for week 2 was 'It's Okay to be Different'. We read a fantastic book written by Todd Parr where we learnt that we are all different but amazing at the same time. We loved making lots of different faces with play dough and finding new things to play with. We also caught the writing bug and haven't stopped all week!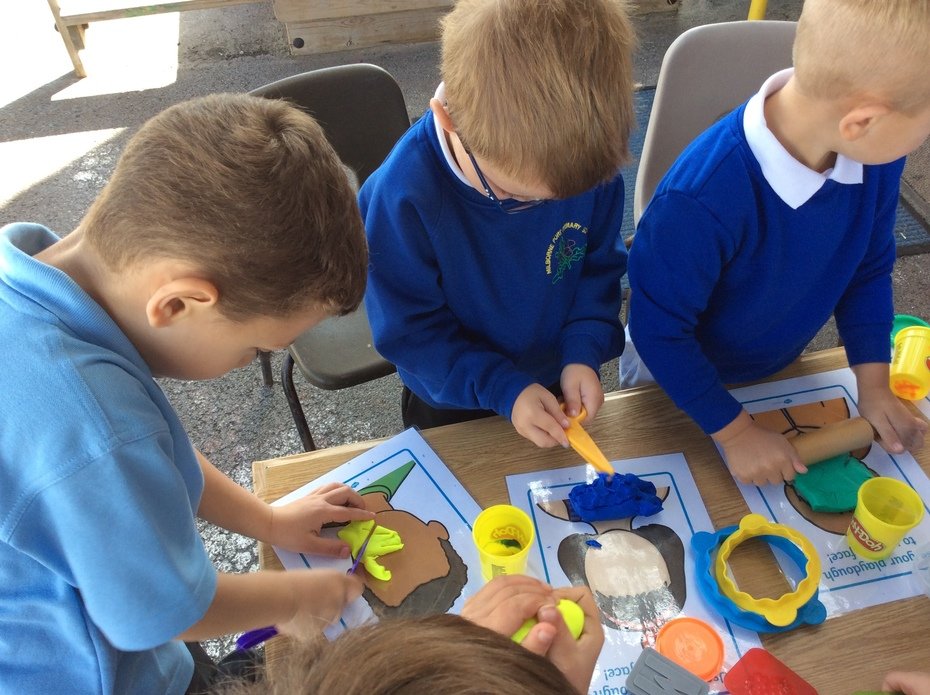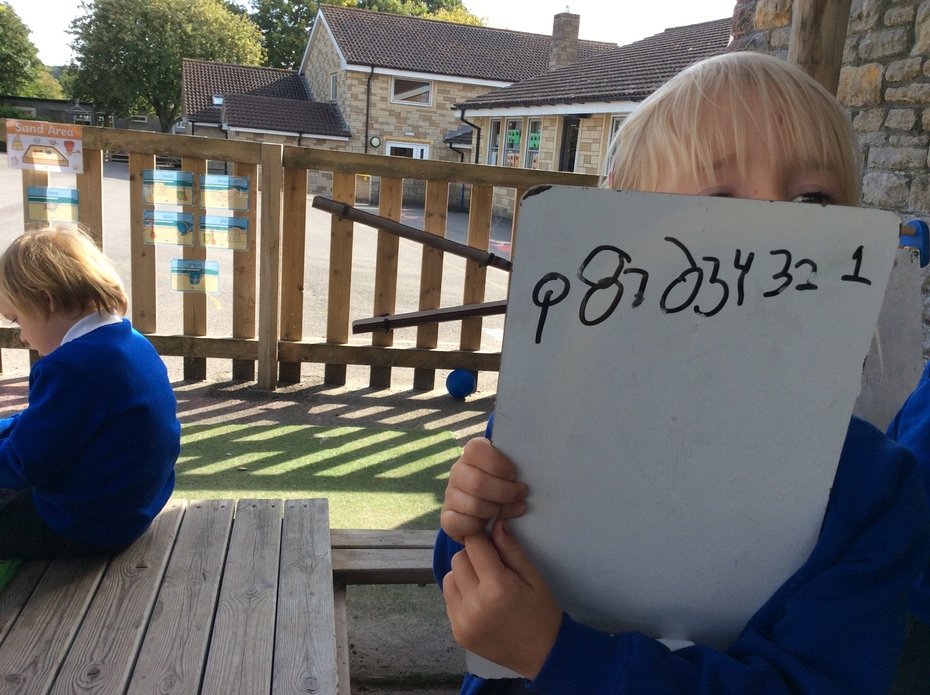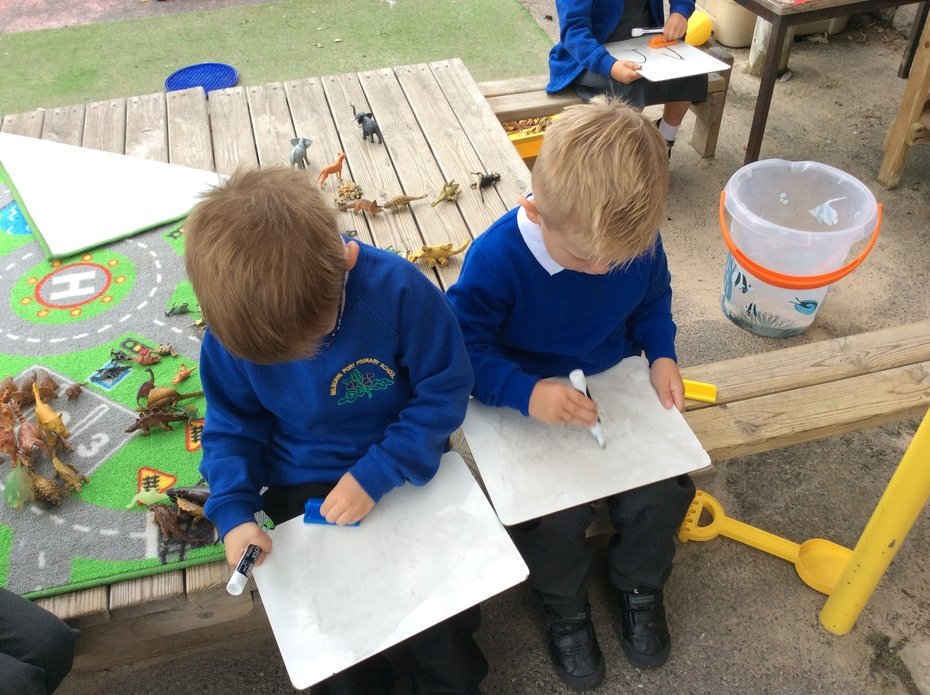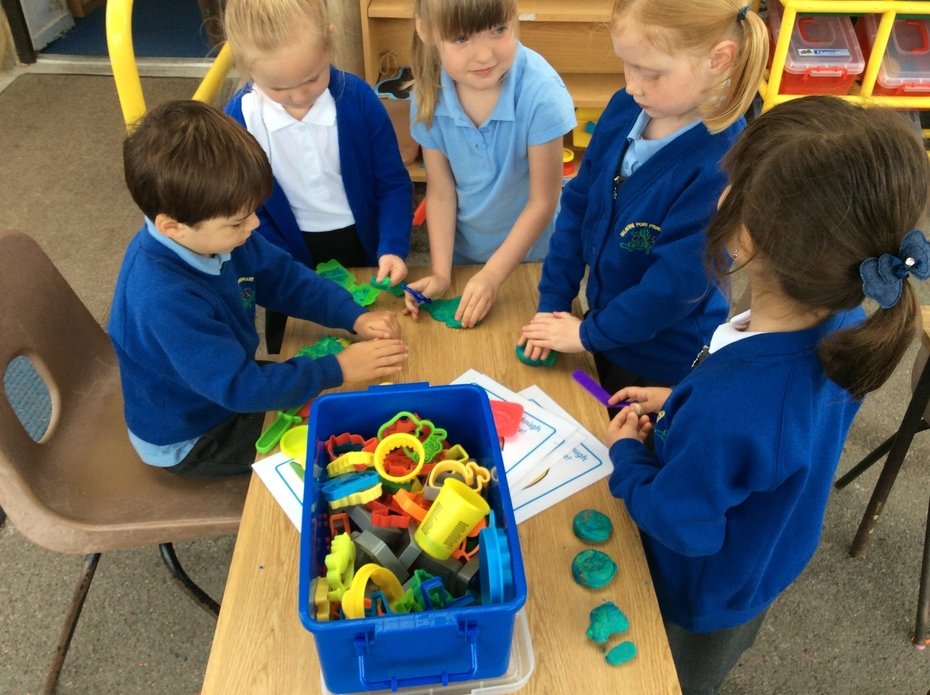 Week 3
Our theme for week 3 was Families. We discussed our own families as well as drawing them. We learnt about the characters from the Oxford Reading Tree and spent lots of time drawing and colouring them. We fully immersed ourselves into numicon and enjoyed discovering how many different ways we could cover a base board. We have also started to learn the numeral to match the shape.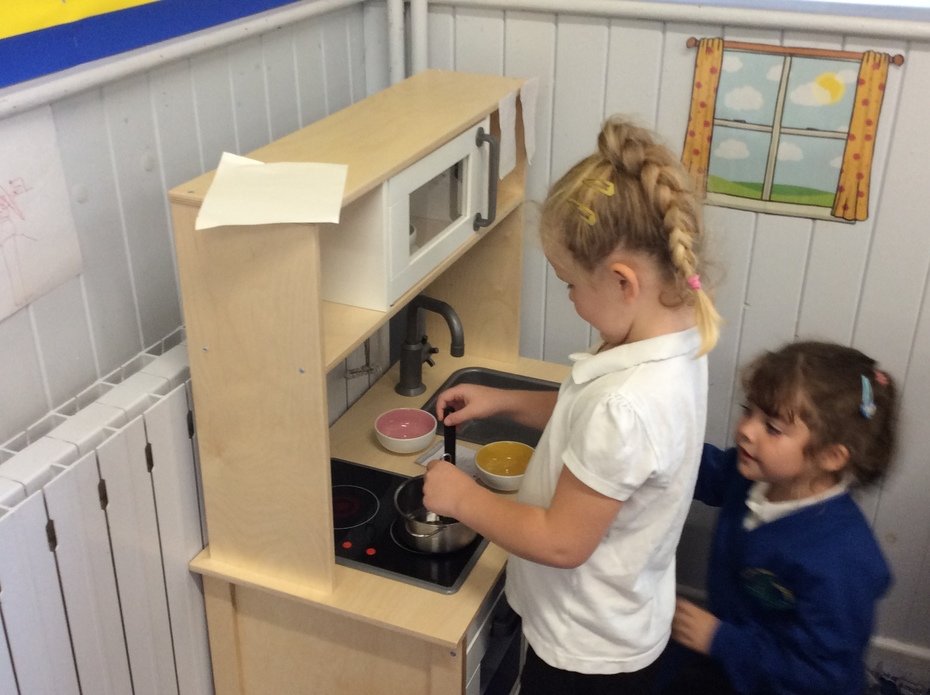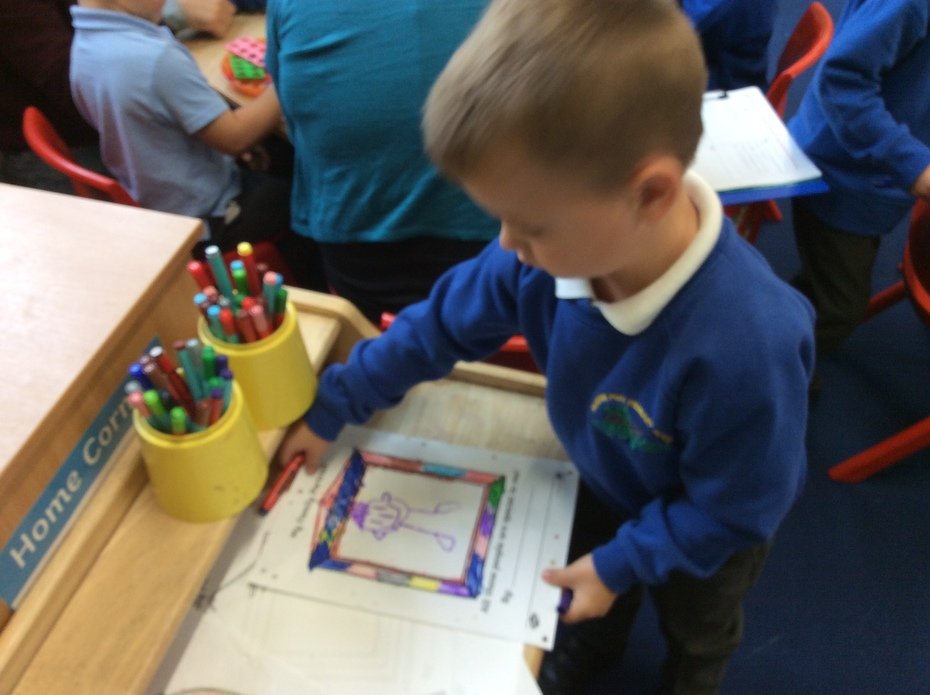 Week 4
Our theme for week 4 was Houses. We thought about different types of houses from around the world as well as our own homes. We drew our own houses and imagined what sort of house we would like to live in. We created houses using 2D shapes which was our focus in maths. We have continued to love writing and our mark making is developing to use letters and sounds that we have learnt.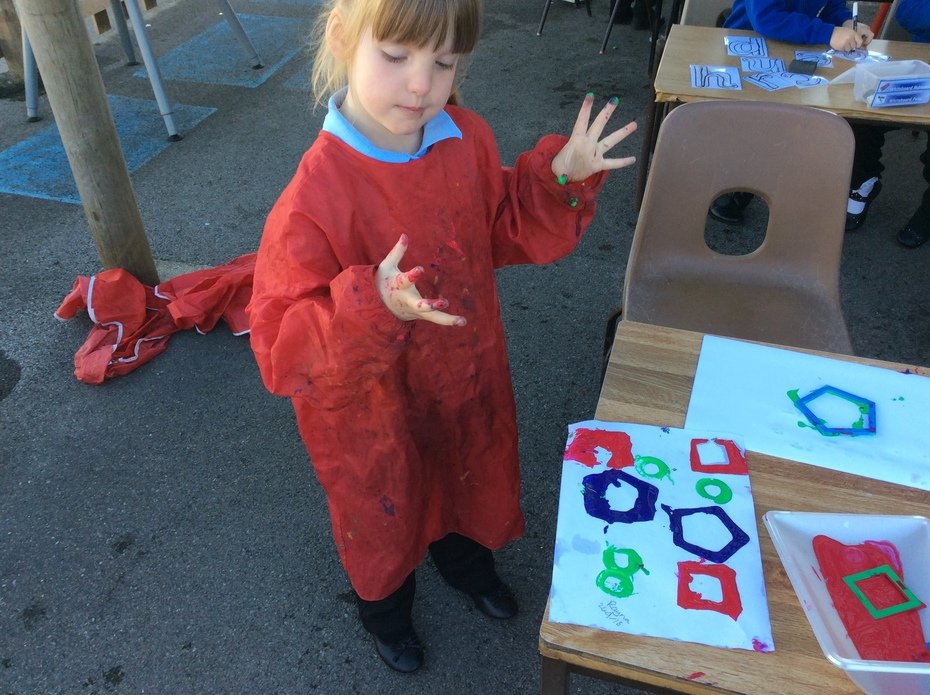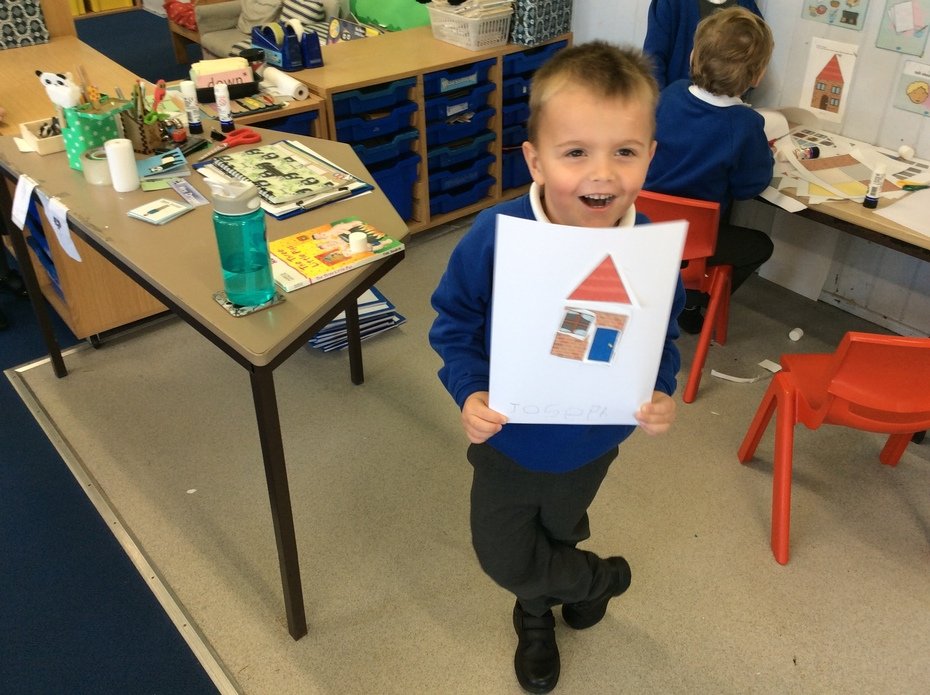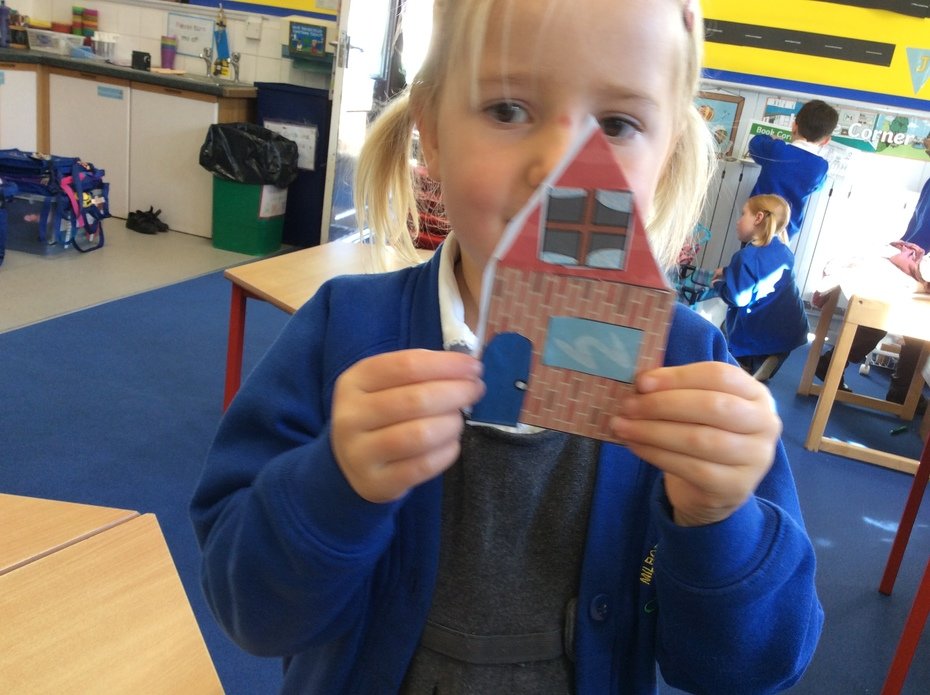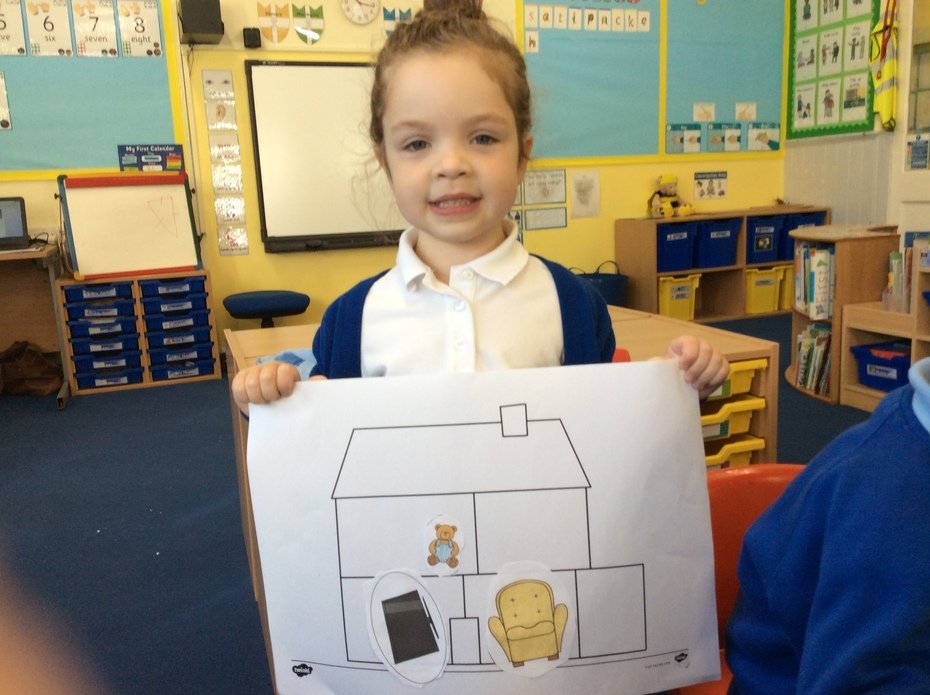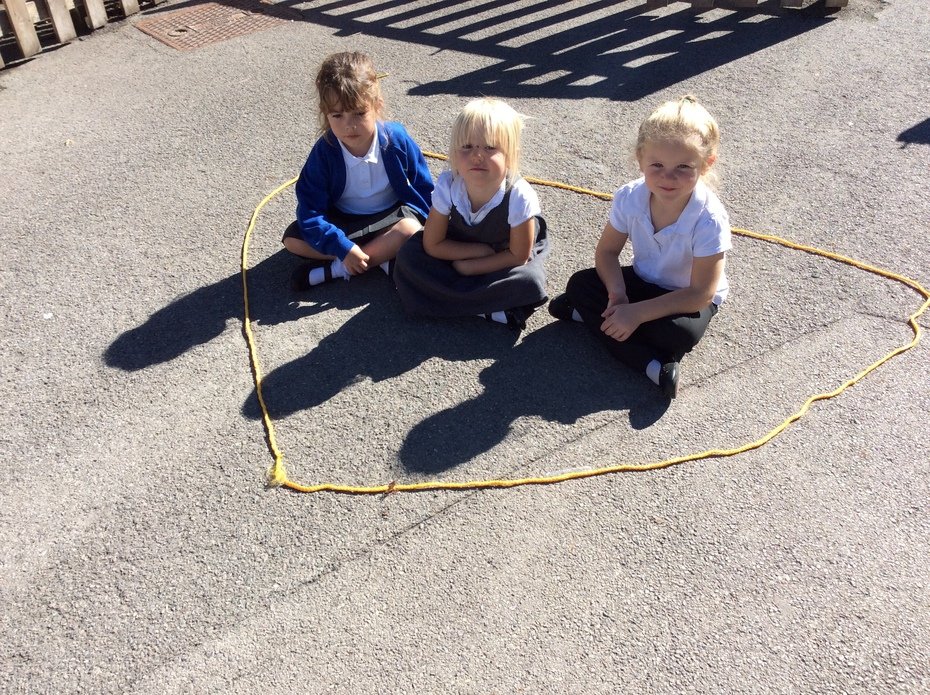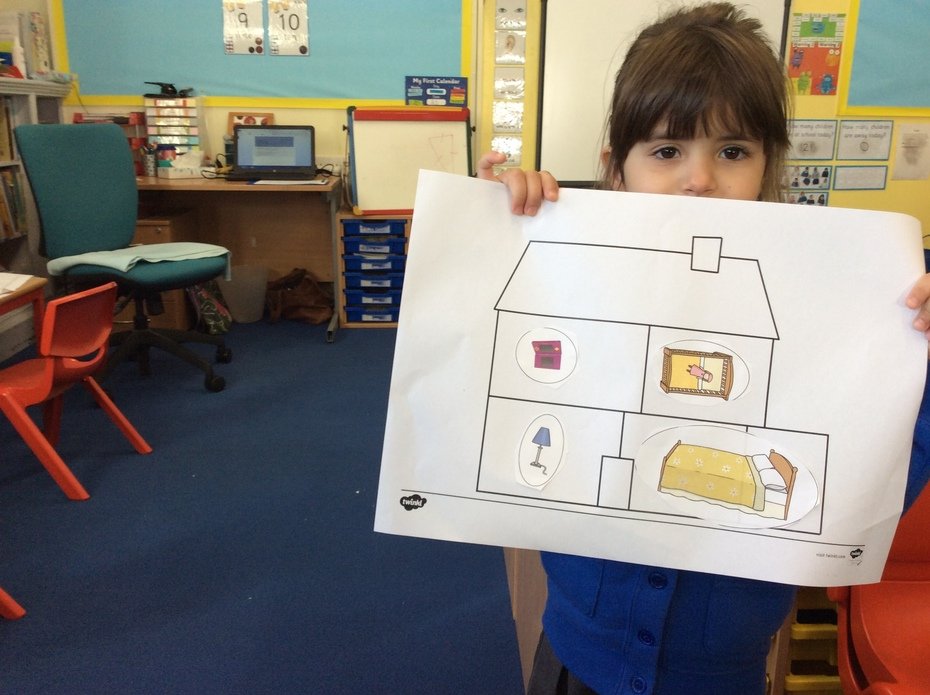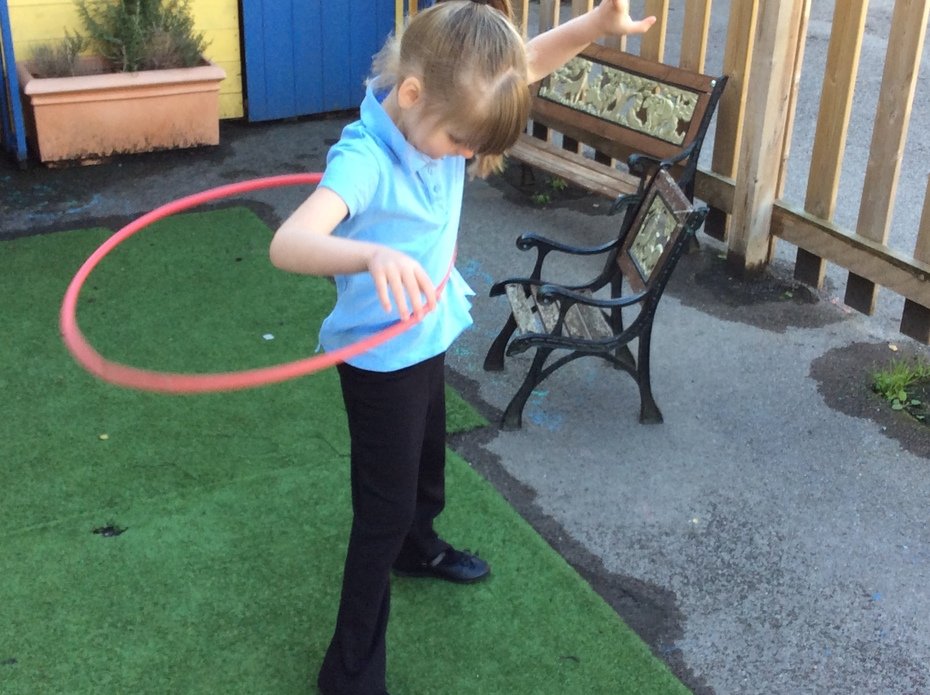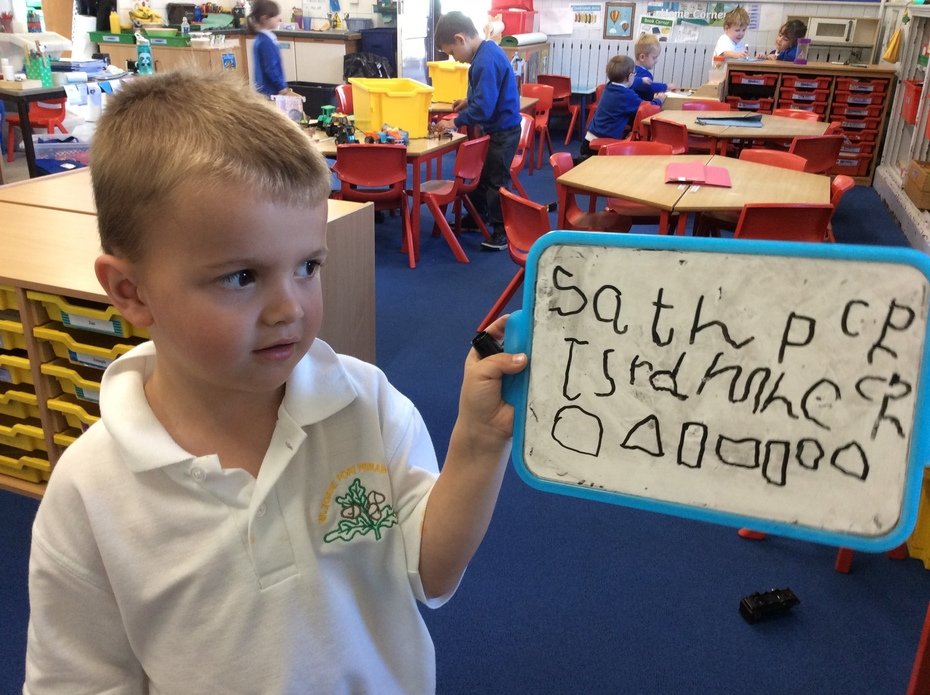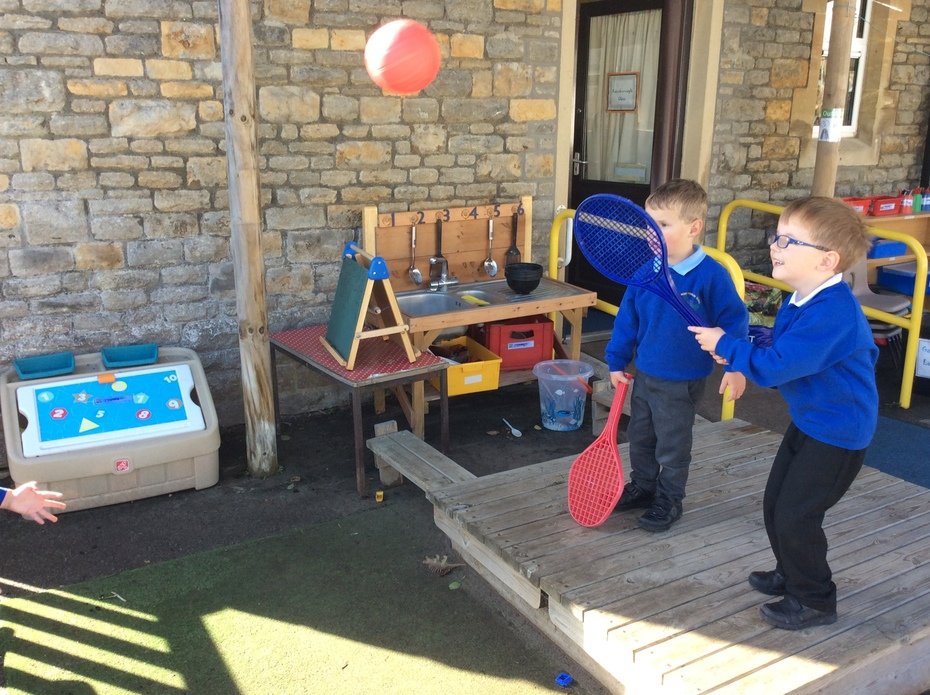 Week 5
Our theme for week 5 was 'The Three Little Pigs'. The children enjoyed using actions to retell the story. We developed our cutting and sticking skills by ordering the story and creating stick puppets that were used in our puppet theatre. In maths we concentrated on patterns which we did in various ways which included threading pasta shapes and cotton reels, building unifix and lego towers and painting using different shape sponges.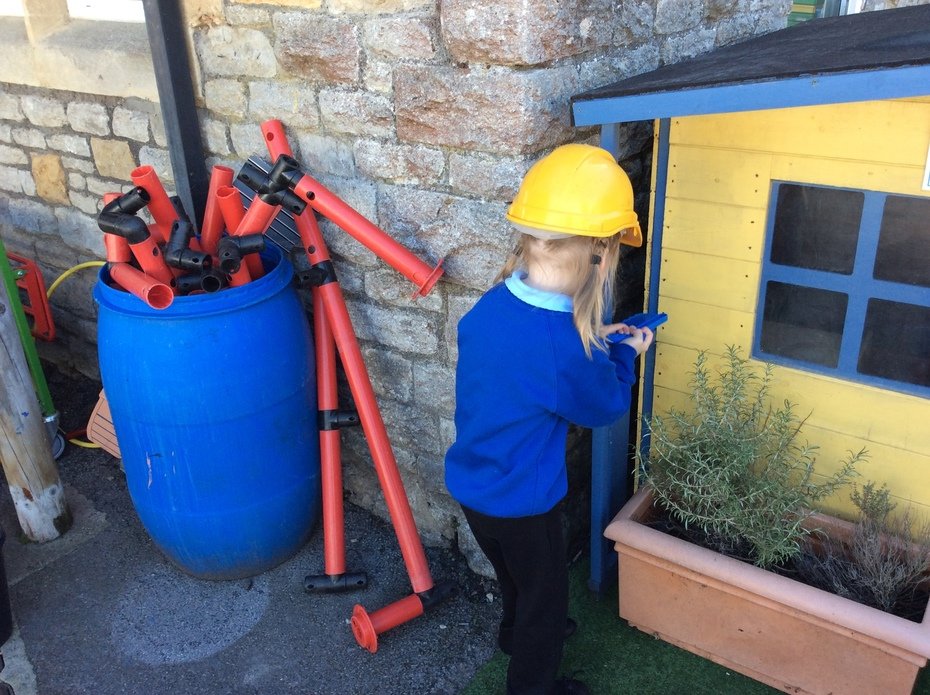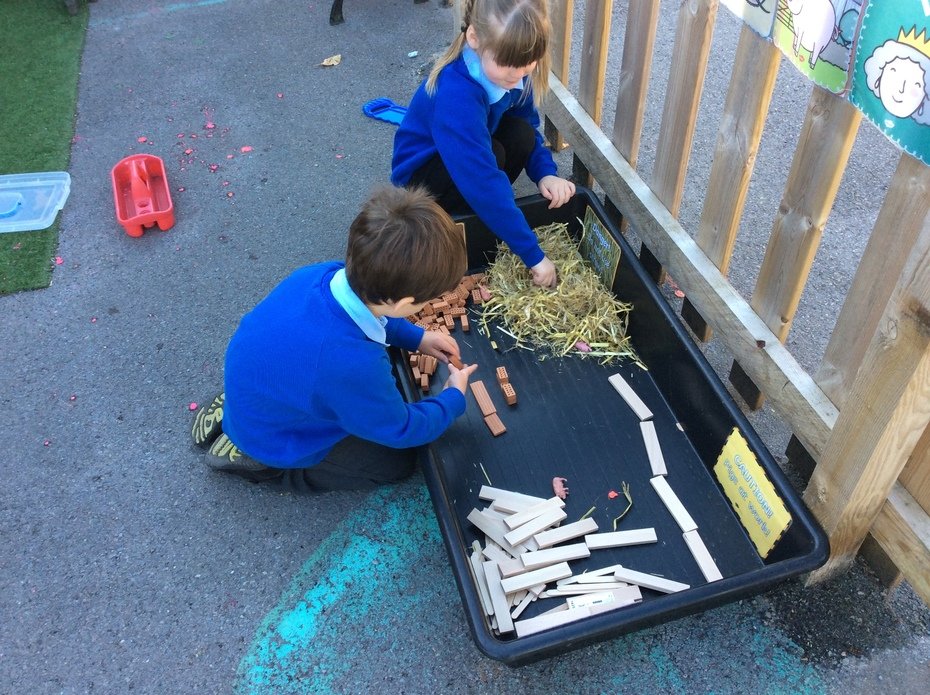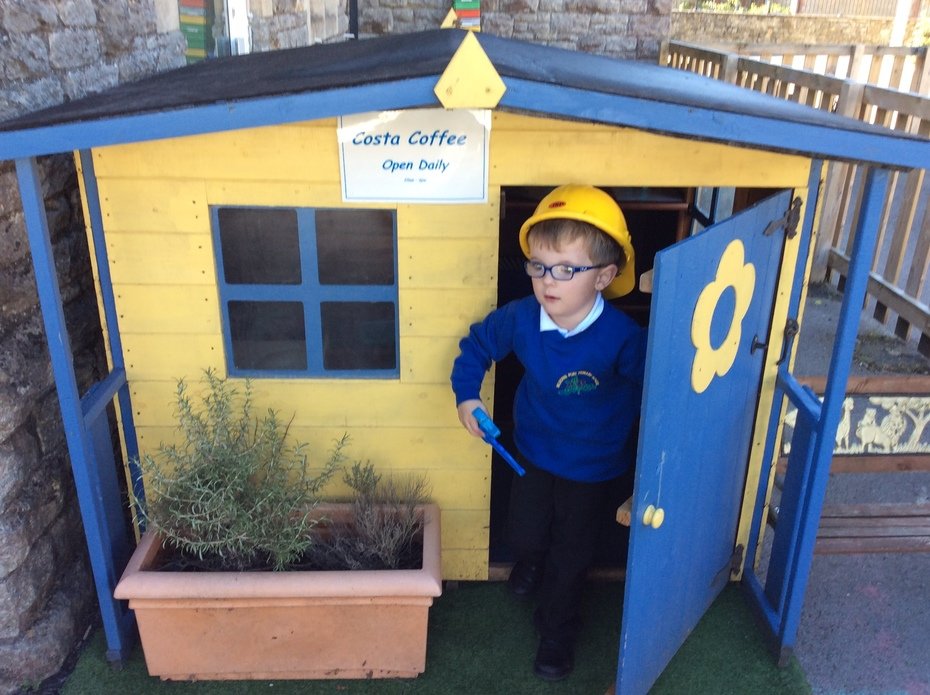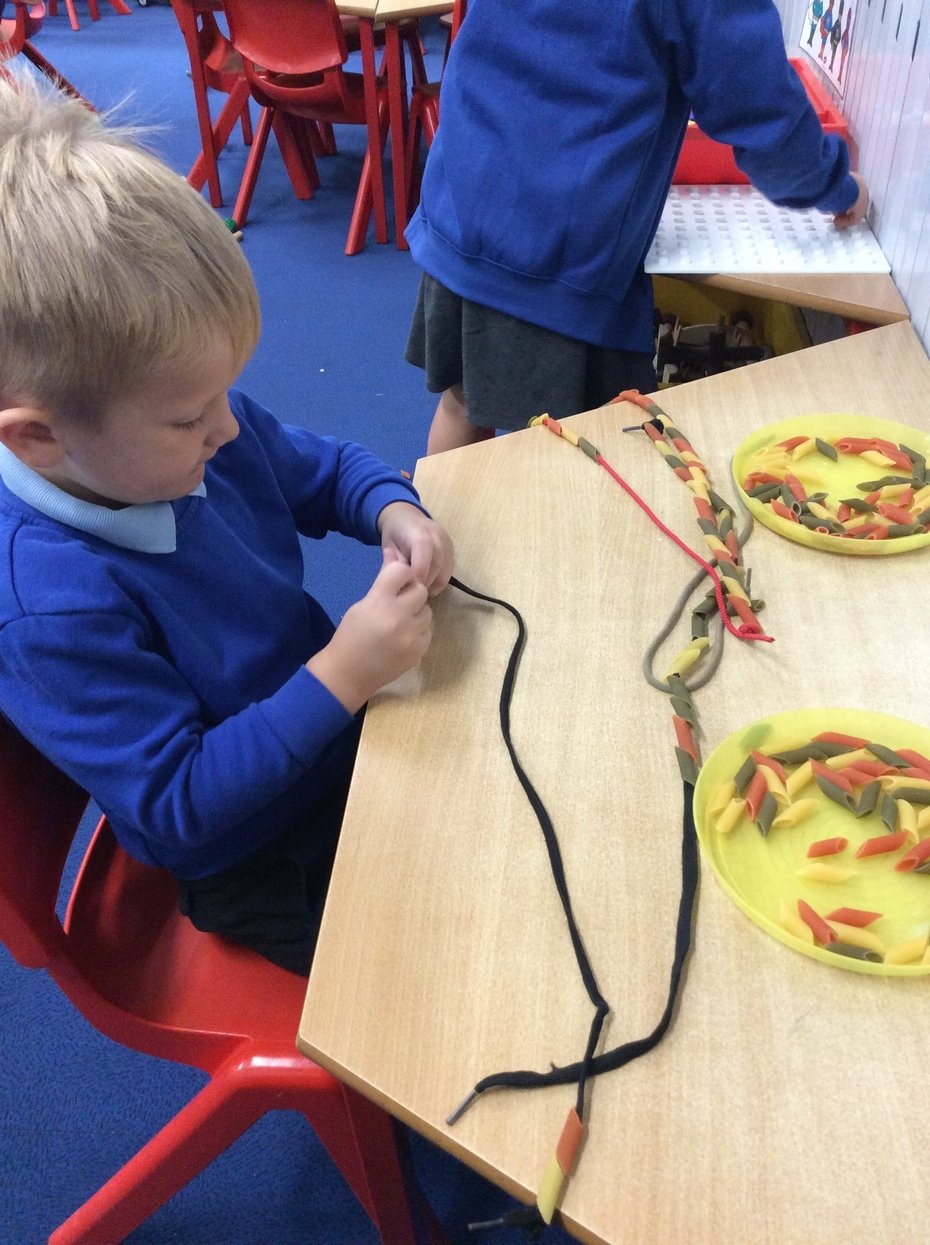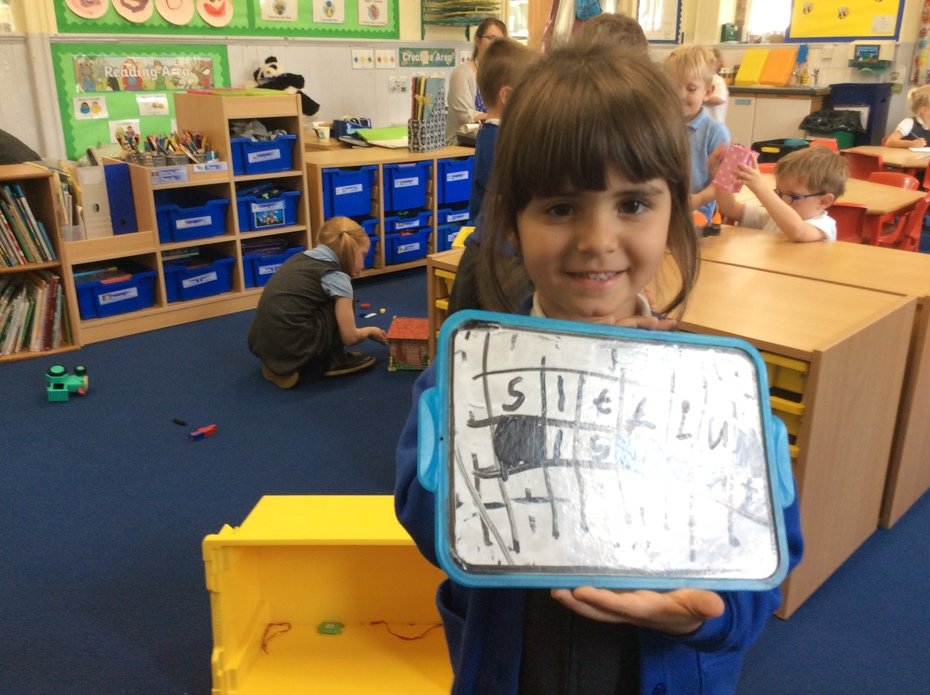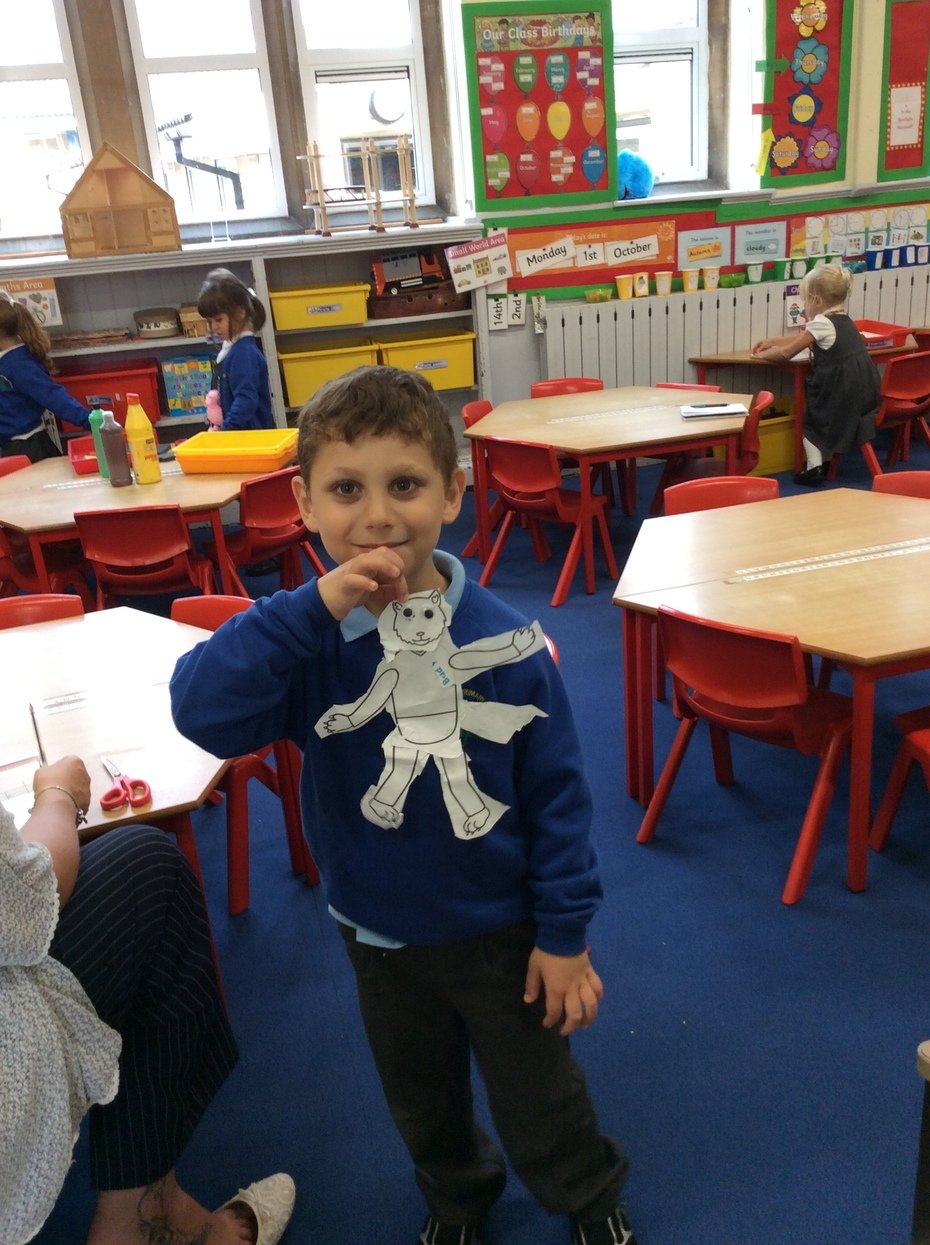 Week 6
Our theme for this week was the Little Red Hen. We retold the story and explored rhyming words. In maths we enjoyed different ways of finding one more, our most exciting was when we used the hopscotch outside. We also enjoyed two visitors this week. Michela Chiappa-Patching came and did some dance with us, which was lots of fun. Then at the end of the week Paul Strickland, a local author came to visit us as part of the Sherborne Literary festival. We loved hearing his book, Dinosaur Roar!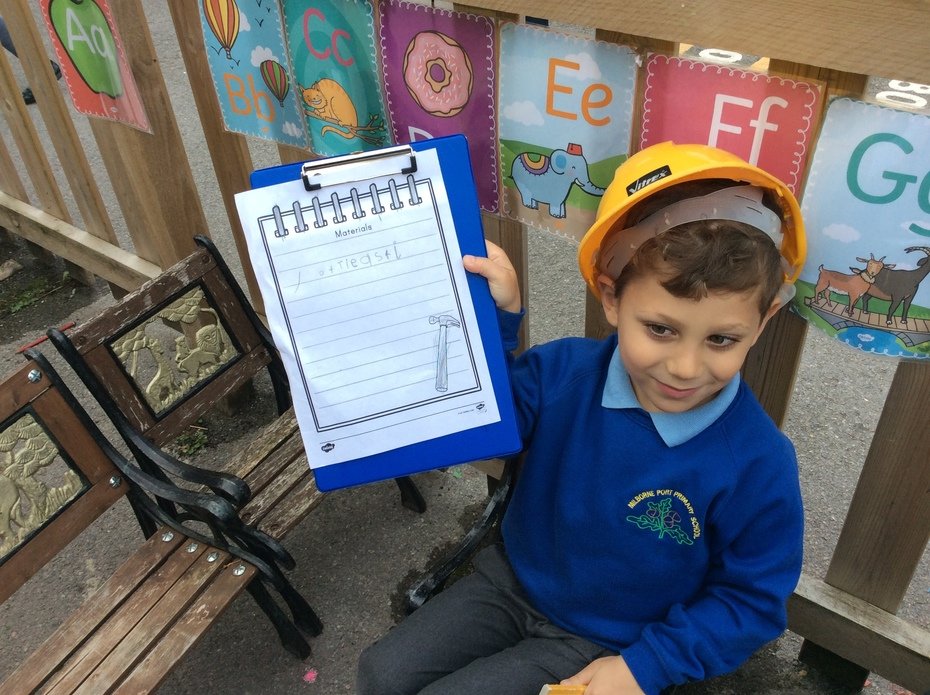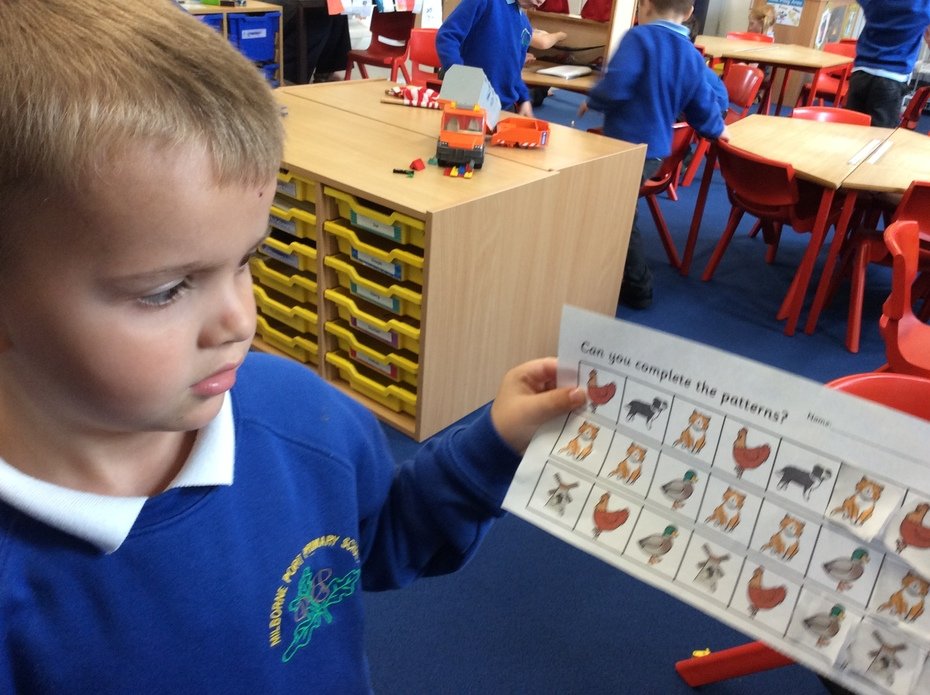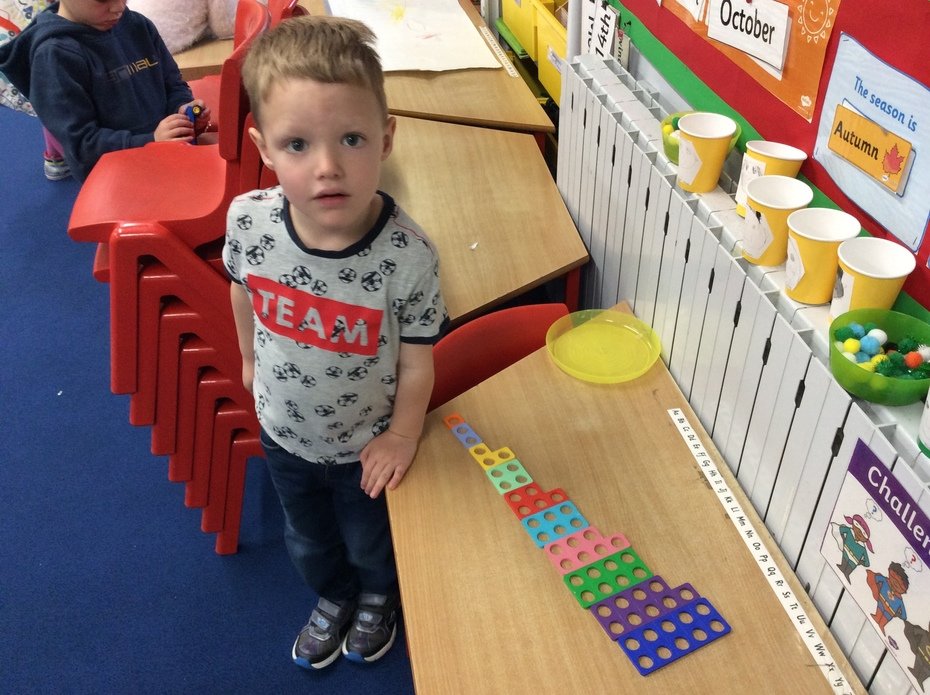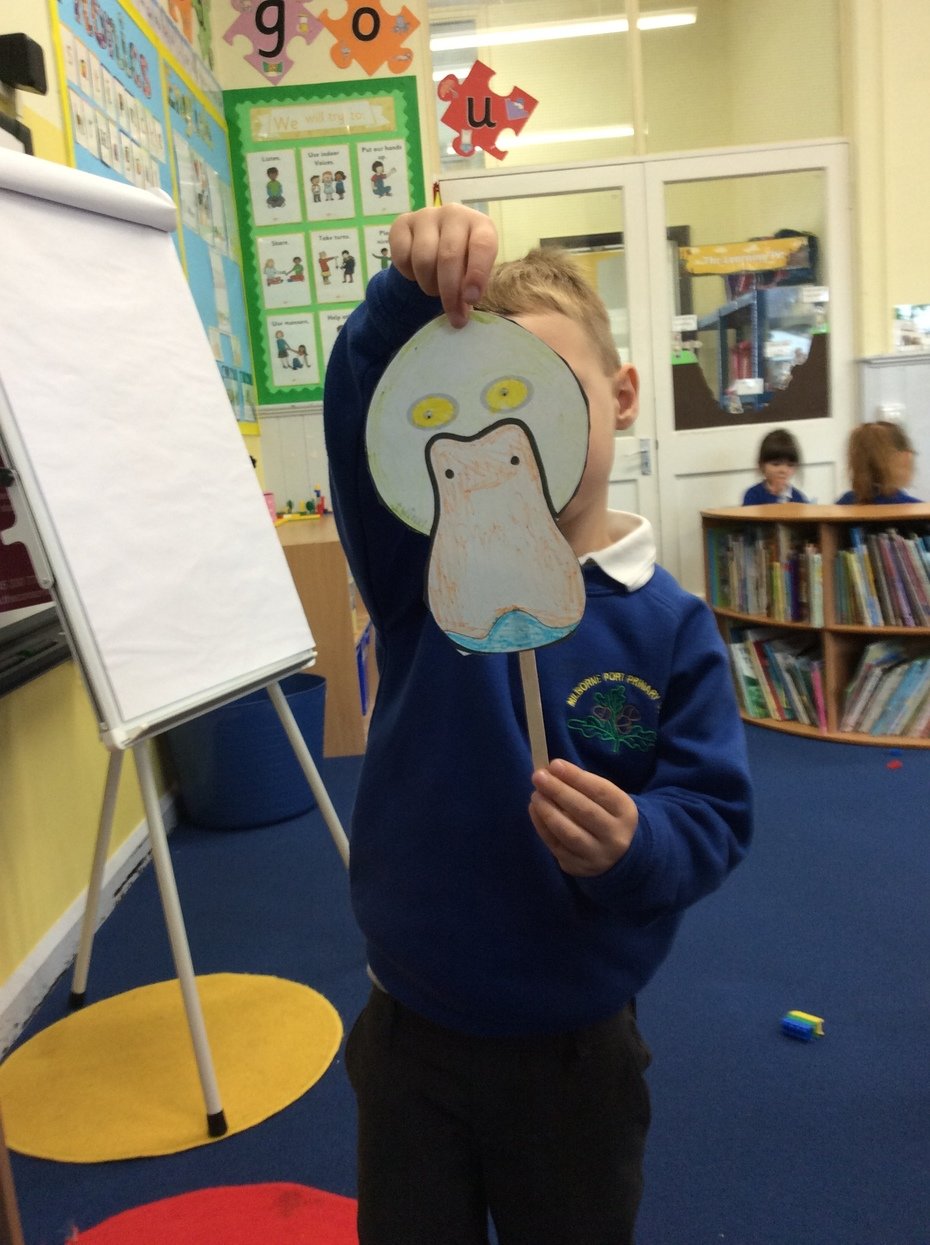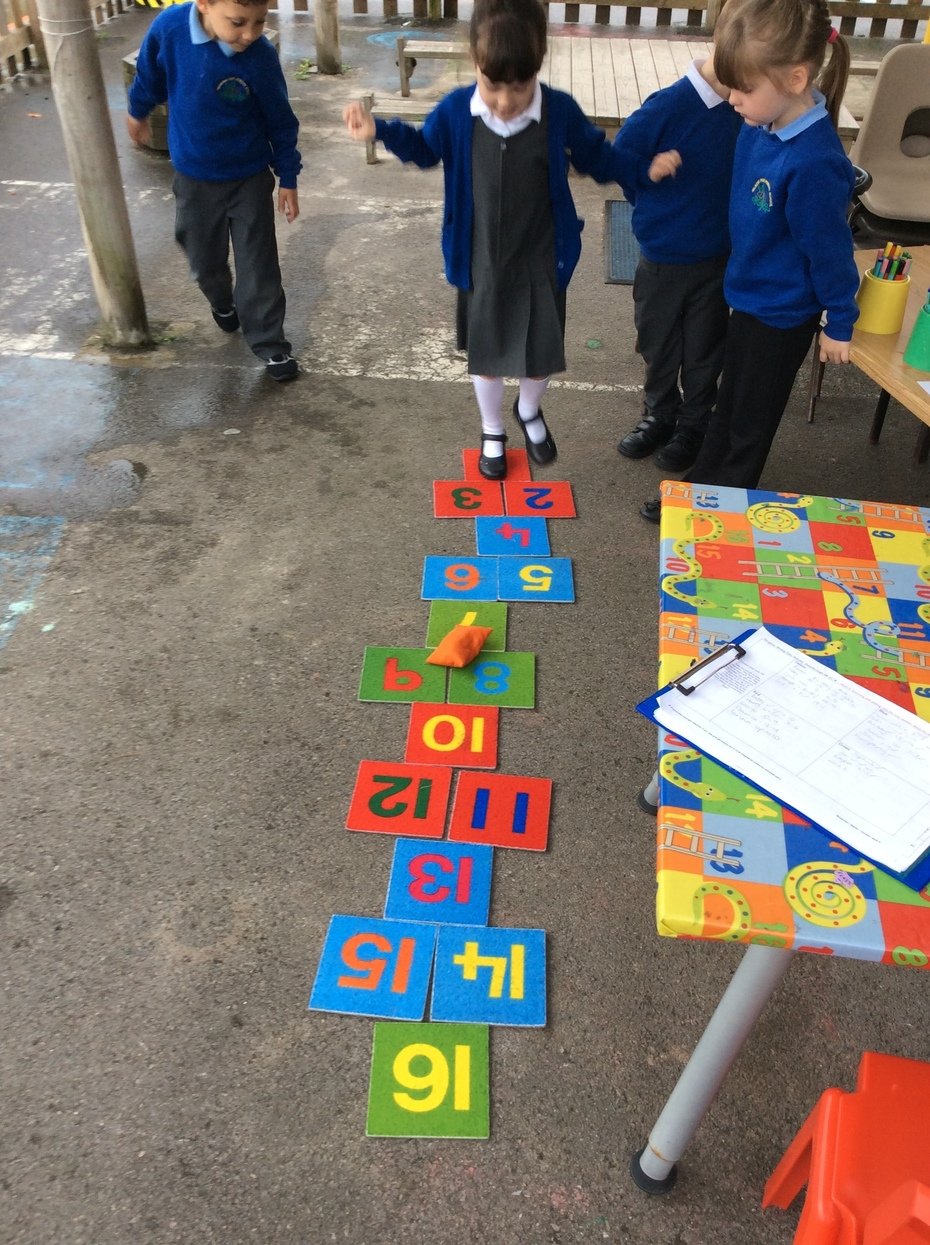 Week 7
We continued our theme this week of 'The Little Red Hen'. We loved baking our own bread, it was delicious! After we made our bread we sequenced what we did and gave verbal instructions on how to bake bread. We continued to explore number and some of us thought about 'teen' numbers and how to represent them using numicon. We celebrated a lovely Harvest Festival in St. John's Church where we asked questions about this time of year and Medlycott class kindly answered them for us as well as singing several harvest themed songs.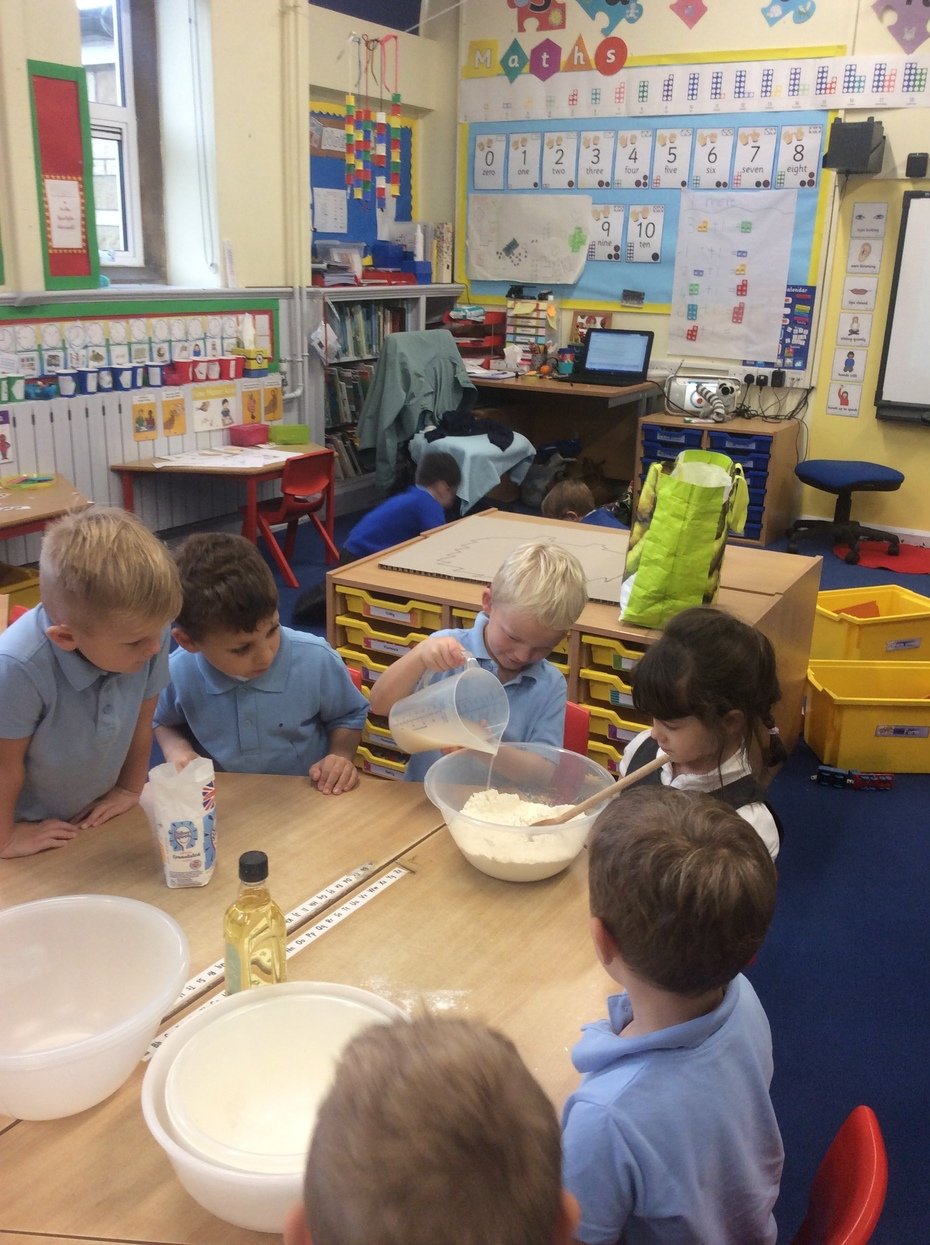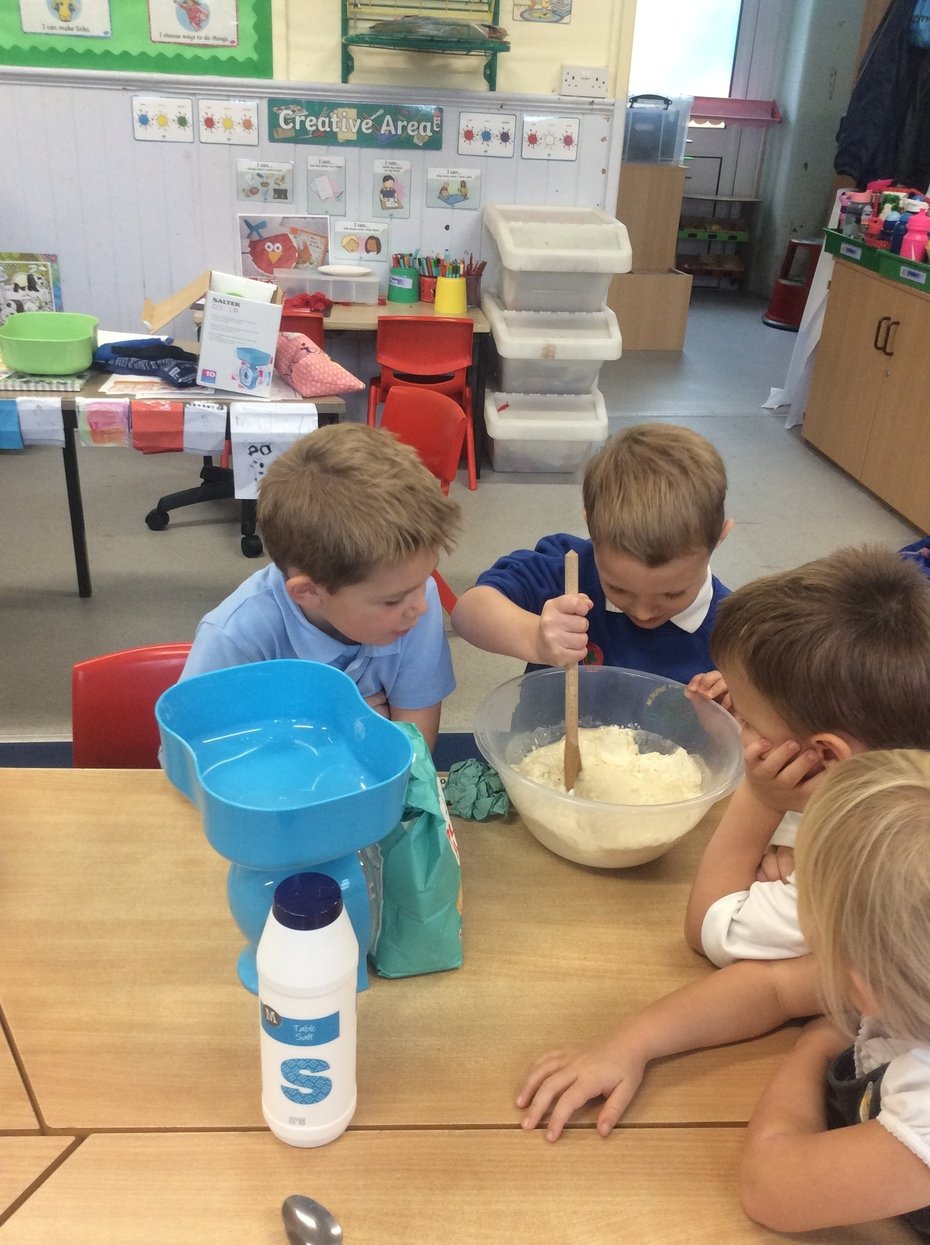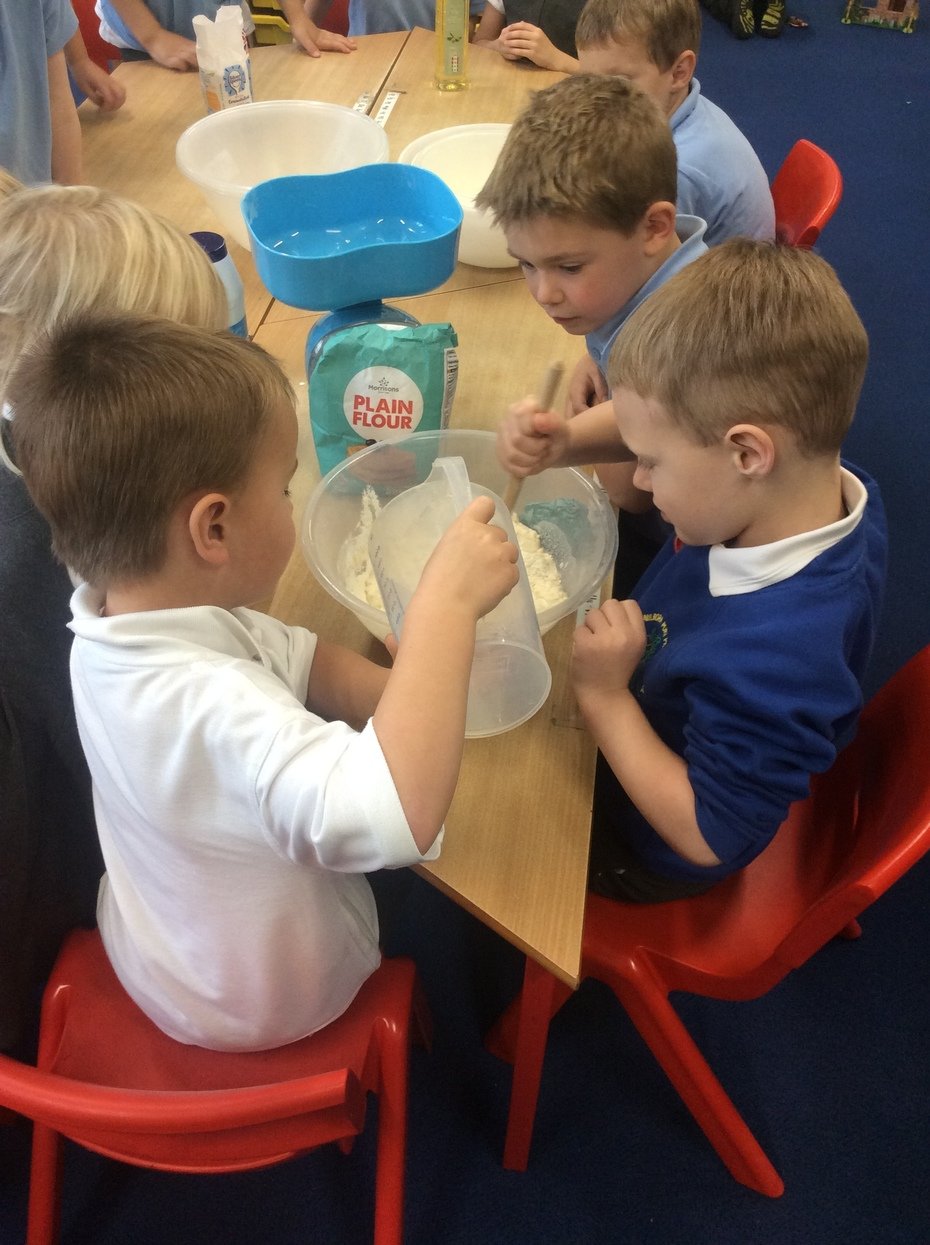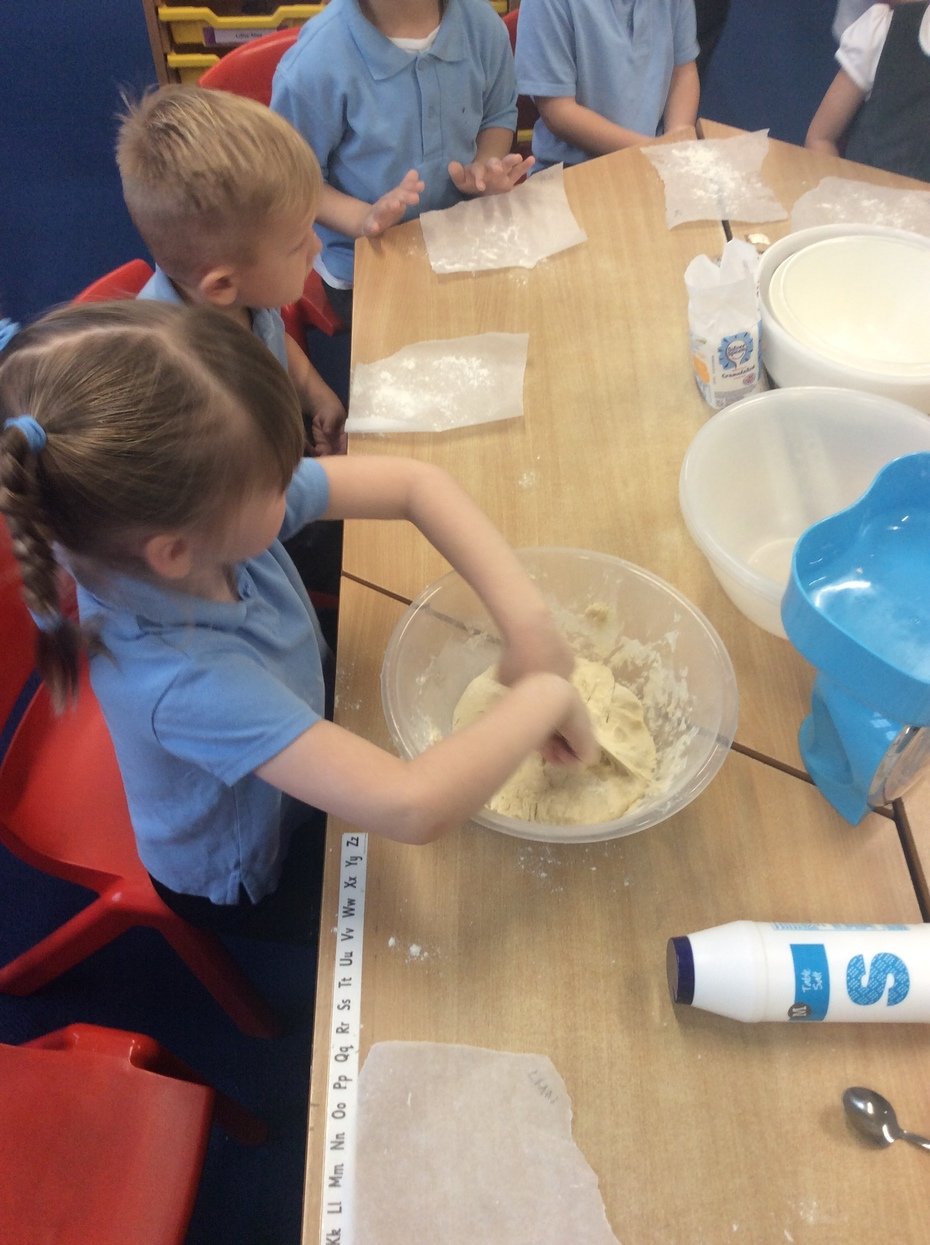 Week 8
Our theme for this final week of term has been 'Autumn'. We read the book 'Leaf Man' which is about a man made of leaves and how he is blown away on an adventure. We went on a leaf hunt and collected leaves to create our own Leaf Men. In maths we have been learning about the different ways of making 5. We have used numicon as well as other physical objects to represent our equations.
We have had a brilliant first 8 weeks of life in Gainsborough Class. We can't wait to see where our learning takes us next term!