Online Safety
Safer Internet Day was 9th February 2016.
We will take the pledge again in 2017.
During e-safety week in February 2016, our school 'took the pledge' to say that we commit
to providing opportunities for the children to agree actions for connecting safely and responsibly with technology.
The children were taught about keeping safe when using the internet through a special assembly
and a series of lessons. We take the e-safety pledge annually and will do so again in February 2017.
Our e-pledge Certificate: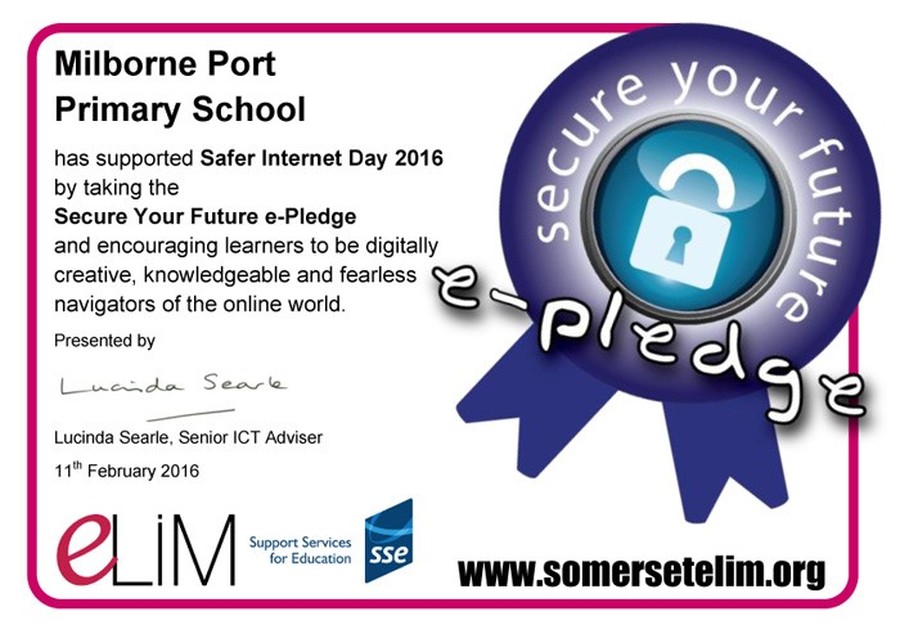 The children have all completed a questionnaire to help us to know more about their internet use at home
and about any concerns they may have.
Click below to see samples of the questionnaire