Welcome to Medlycott Class (Year 1)
Teachers: Mrs, Minney
Teaching Assistant: Mrs Westwell
Welcome to Medlycott class. Please click on the links to find out what is going on this term.
.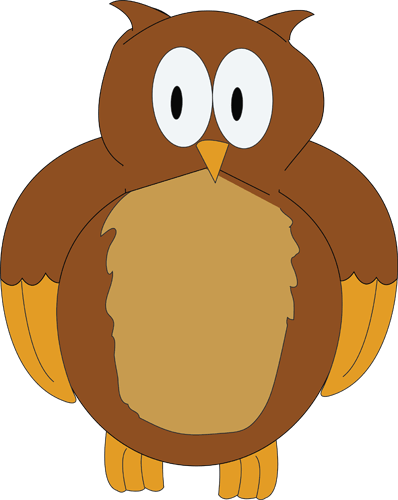 Please click on the links below:
Autumn Term Parent Information
What are learning about? Click to see the termly overview
Medlycott class enjoyed our Victorian School Day with the wonderful help of Sue Campbell a local Milborne Port Historian. We walked around our village looking for clues as to how old the village was, and enacted a Victorian school day. There were lots of excited volunteers to wear the 'dunce cap'! Finally we made delicious bread and churned our own butter using a genuine Victorian butter churn! Thank you Sue for your interesting stories and great acting, and to all the parents who put such a brilliant effort into providing their children with Victorian school child costumes.
Medlycott have been exploring our senses in Science, and have been thinking about what it might be like if one of our senses was not working well.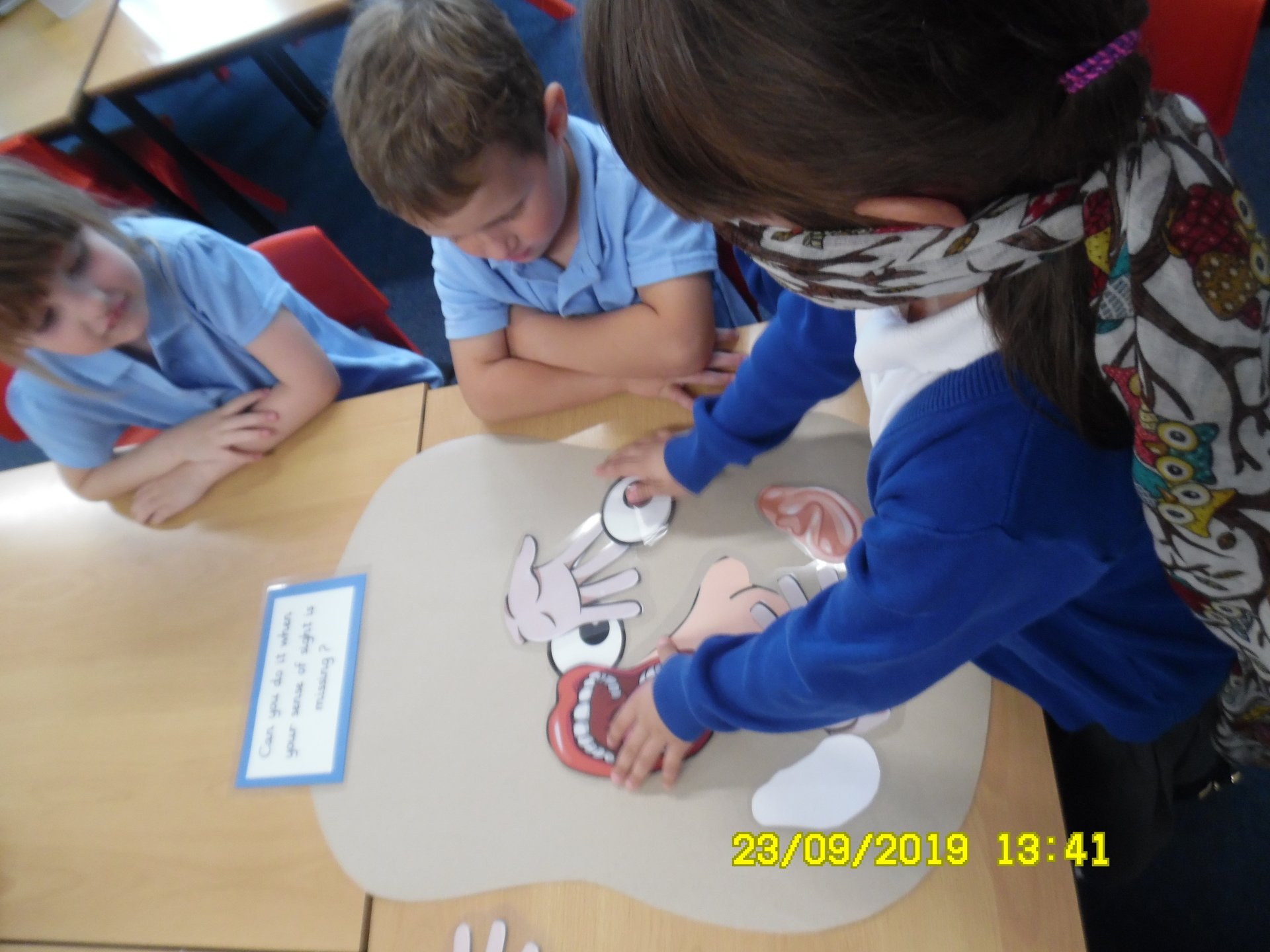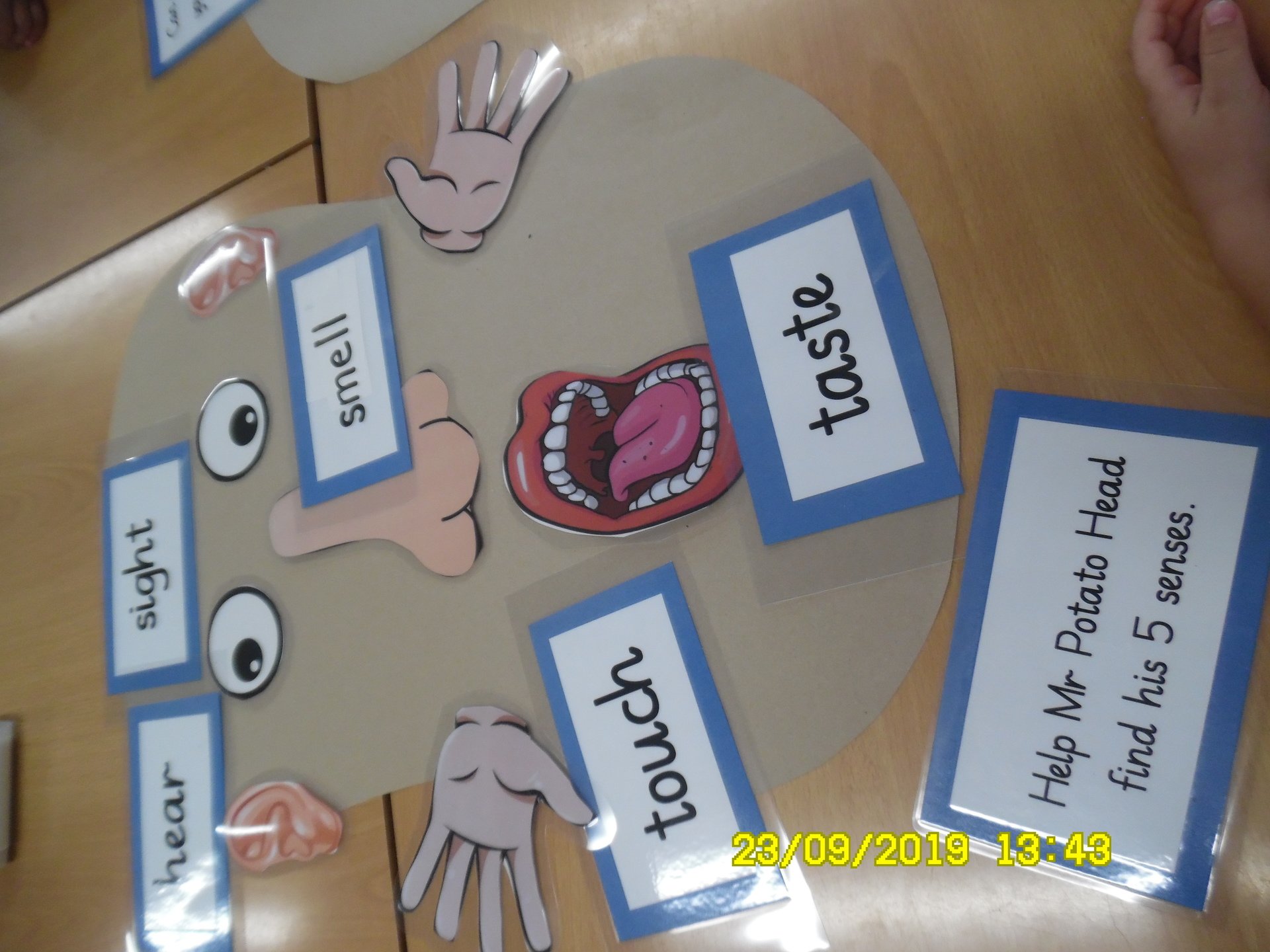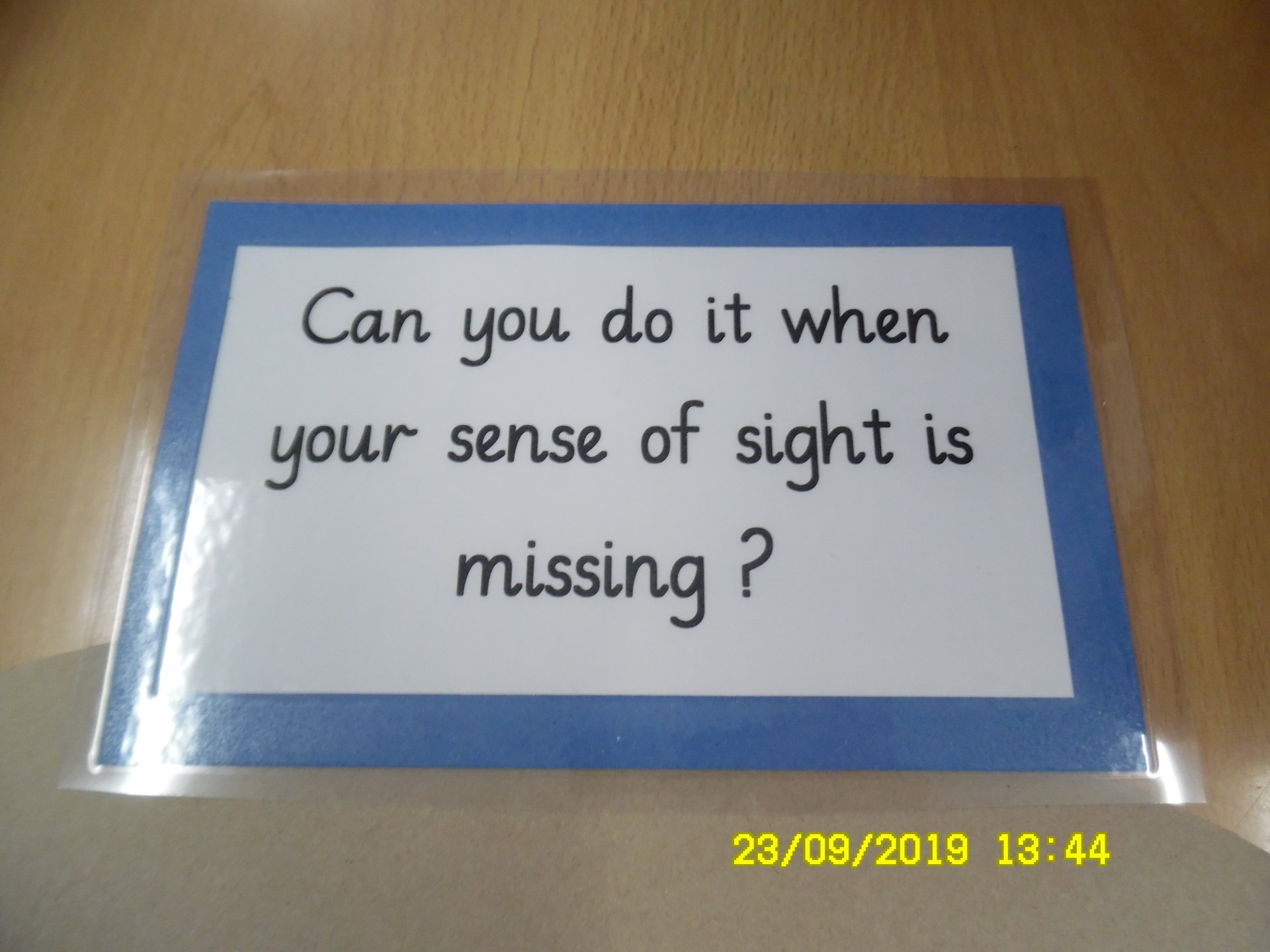 Medlycott and Wheathill worked together to explore our local apples on the school's Apple Day!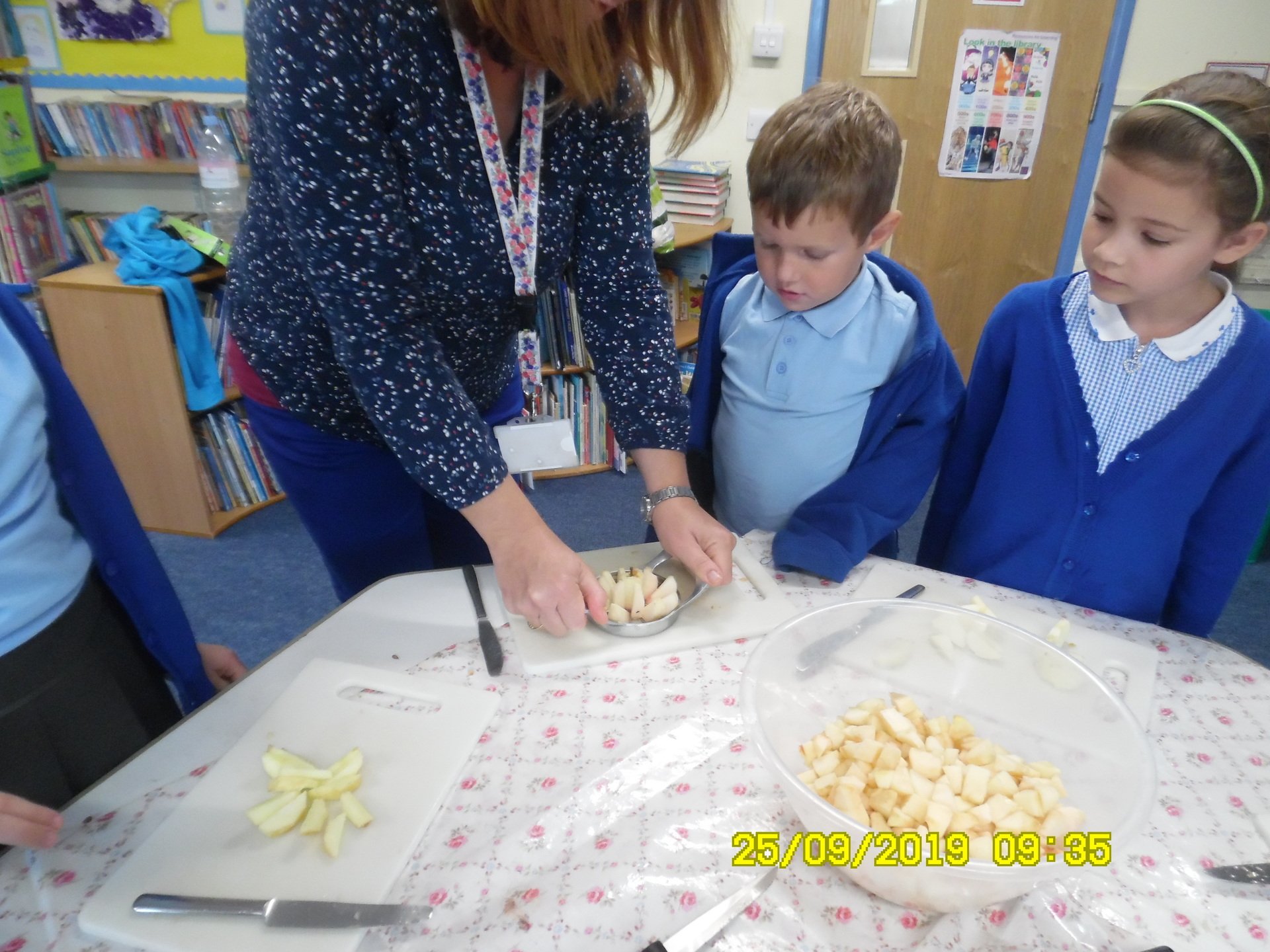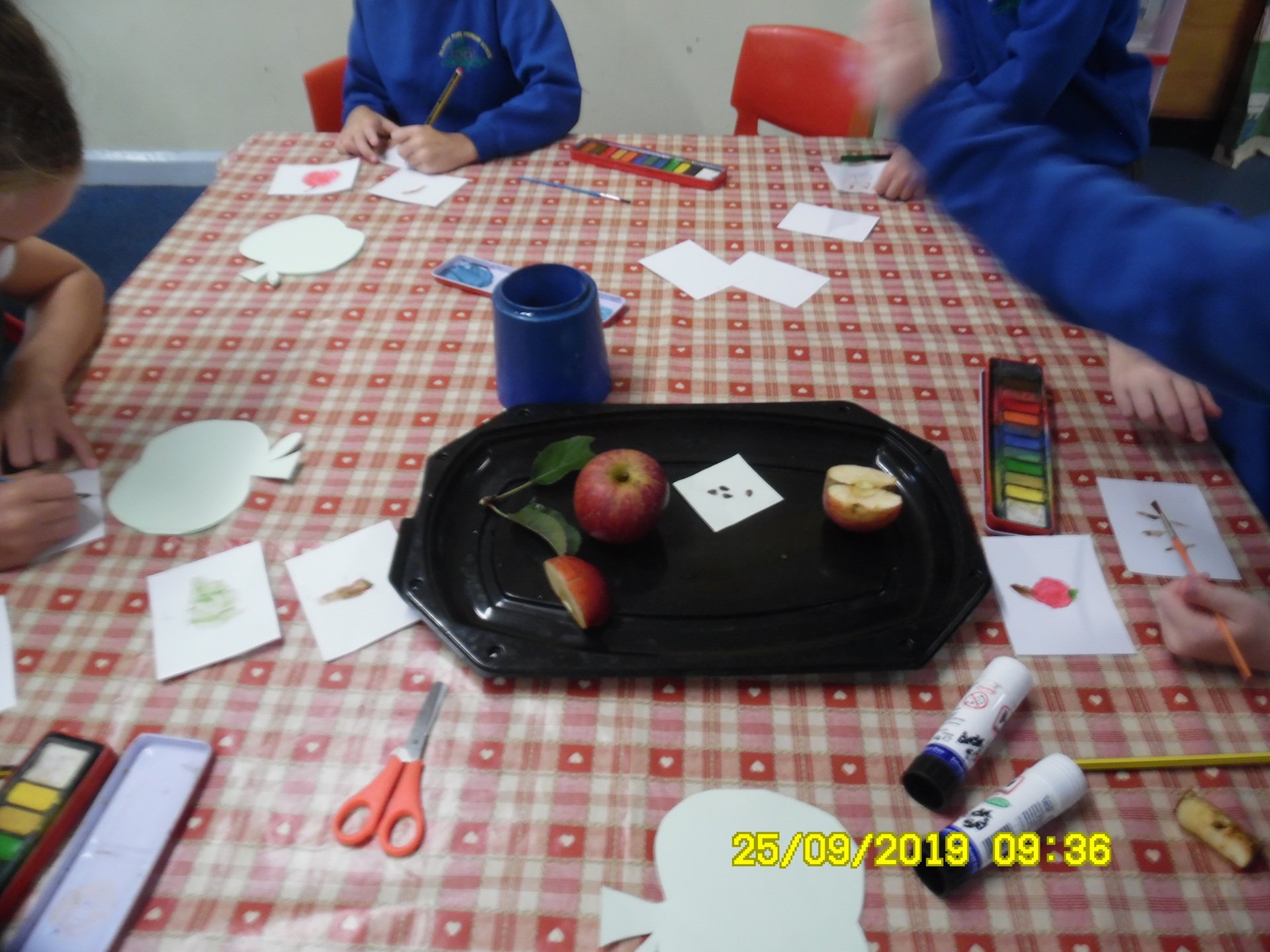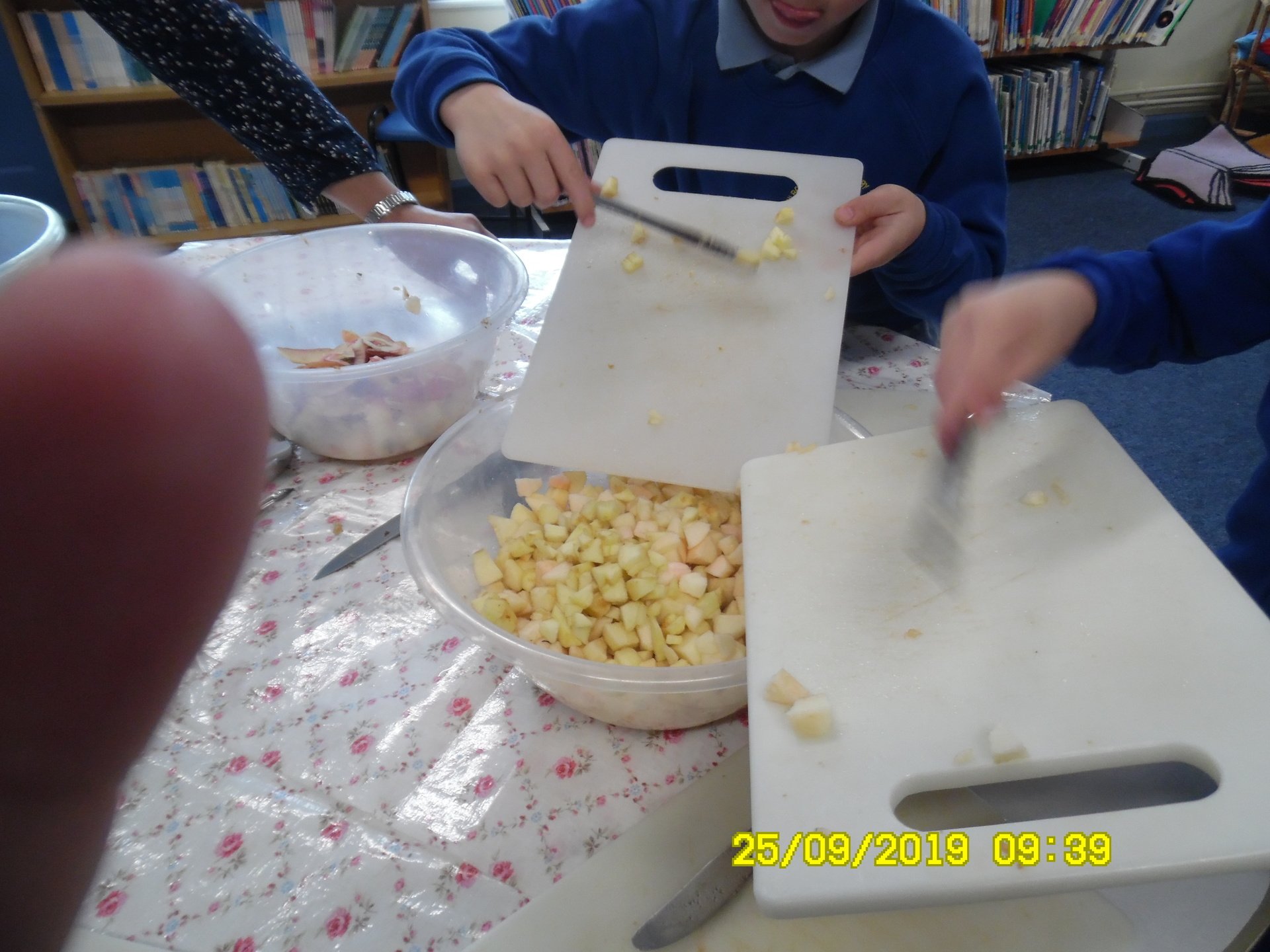 We investigated the different types of weather that we experience in Autumn using our homemade weather vanes and rain gauges. We also created our own weather systems in jars! Fog, rain clouds, wind and our favourite....snow!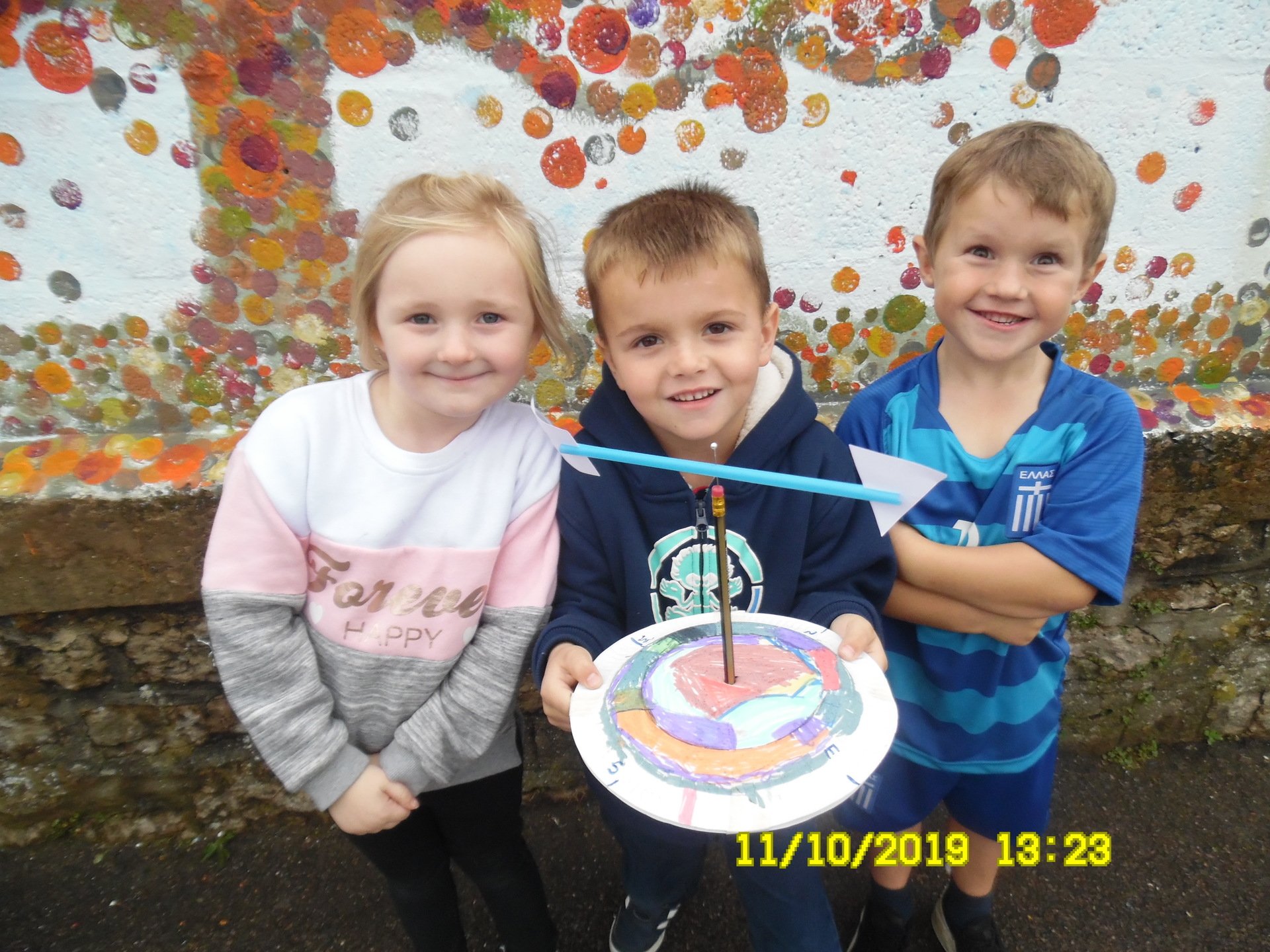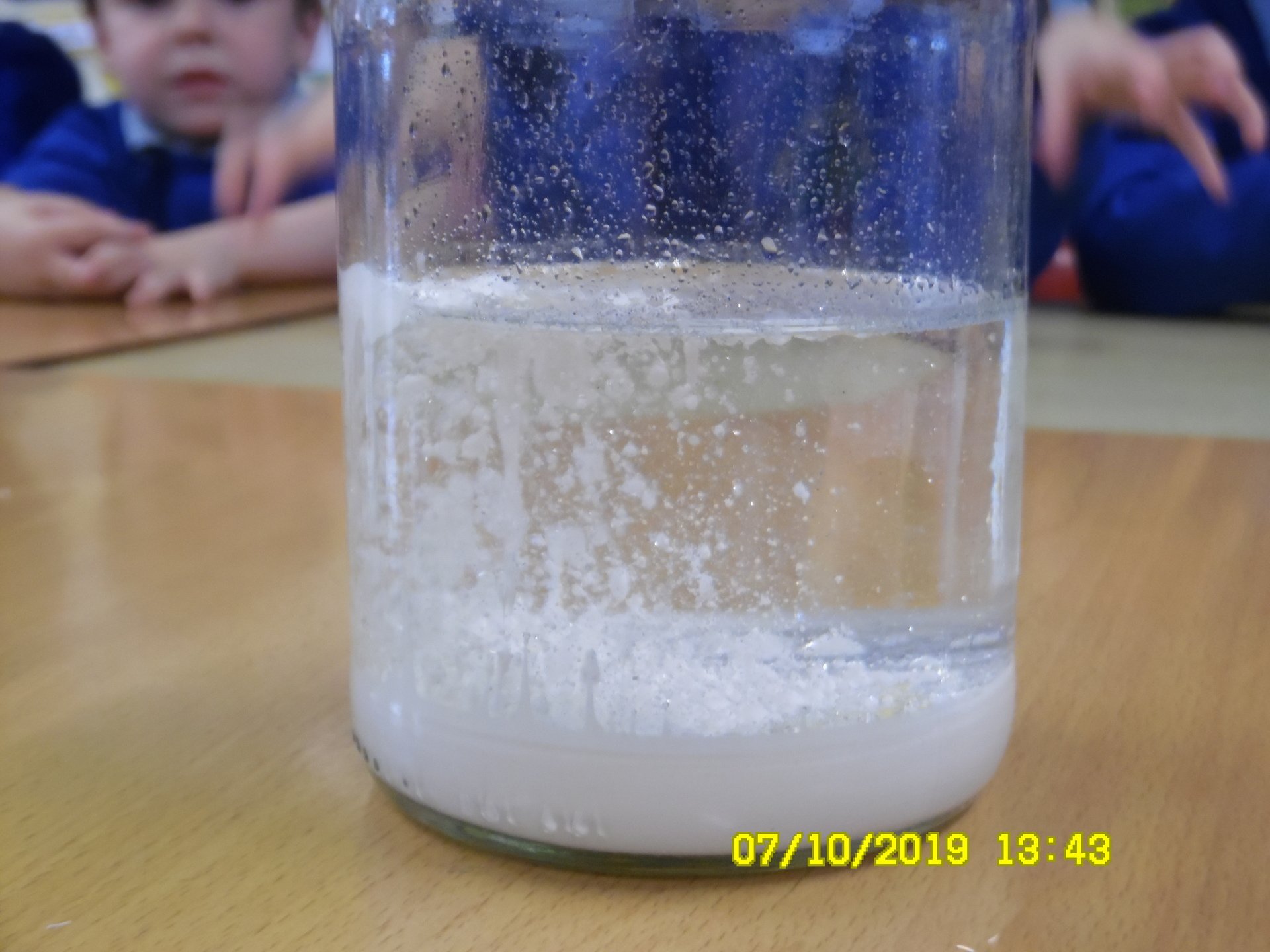 We had a wonderful visit from the 'Secret World Wildlife Rescue charity to help us learn more about British wildlife and hibernation. We enjoyed the company of a Little Owl and a Harris Hawk. Thank you Jenny and Ellie!
We also would like to thank 'Joey' the tortoise for his visit before he hibernates!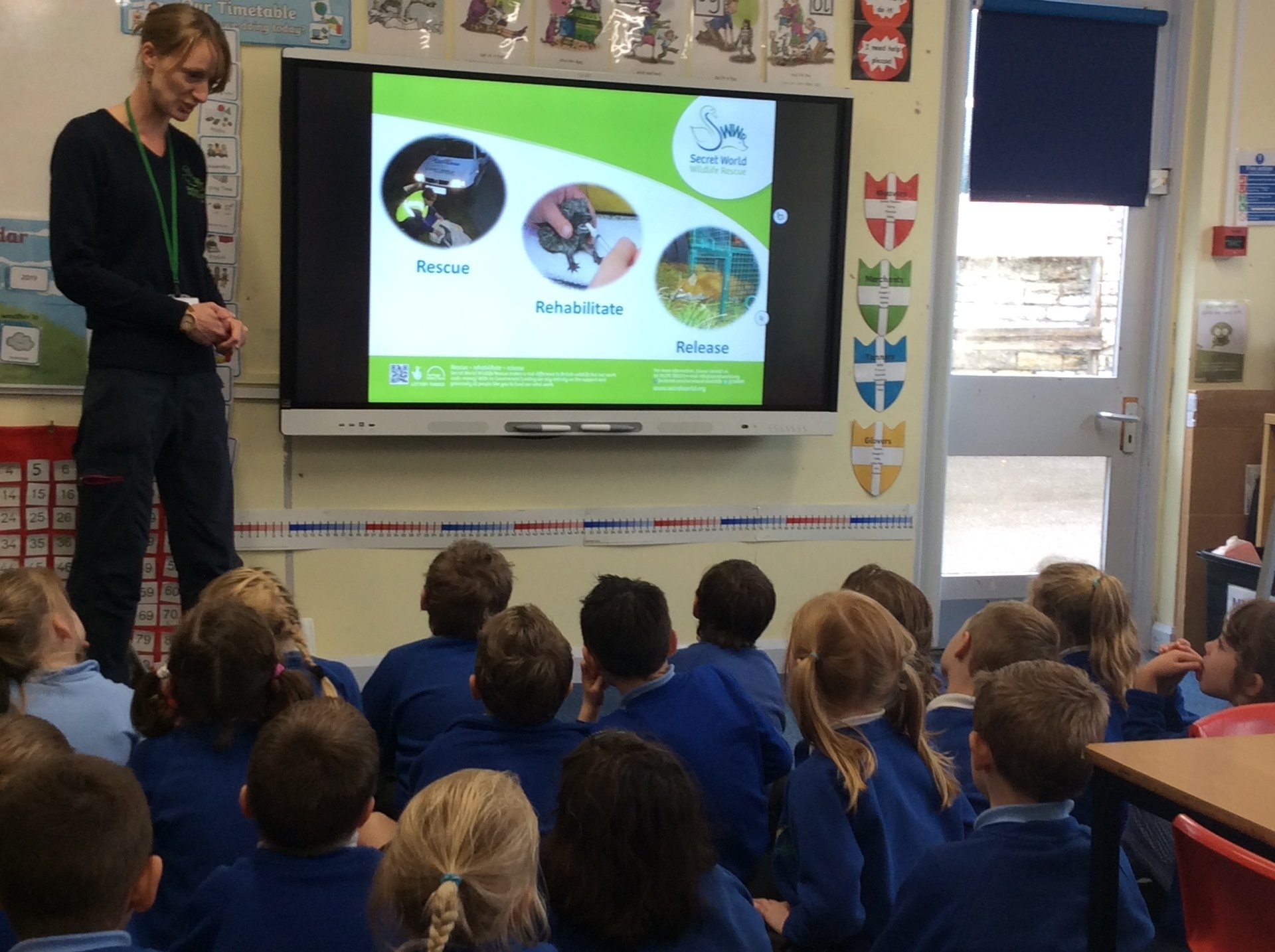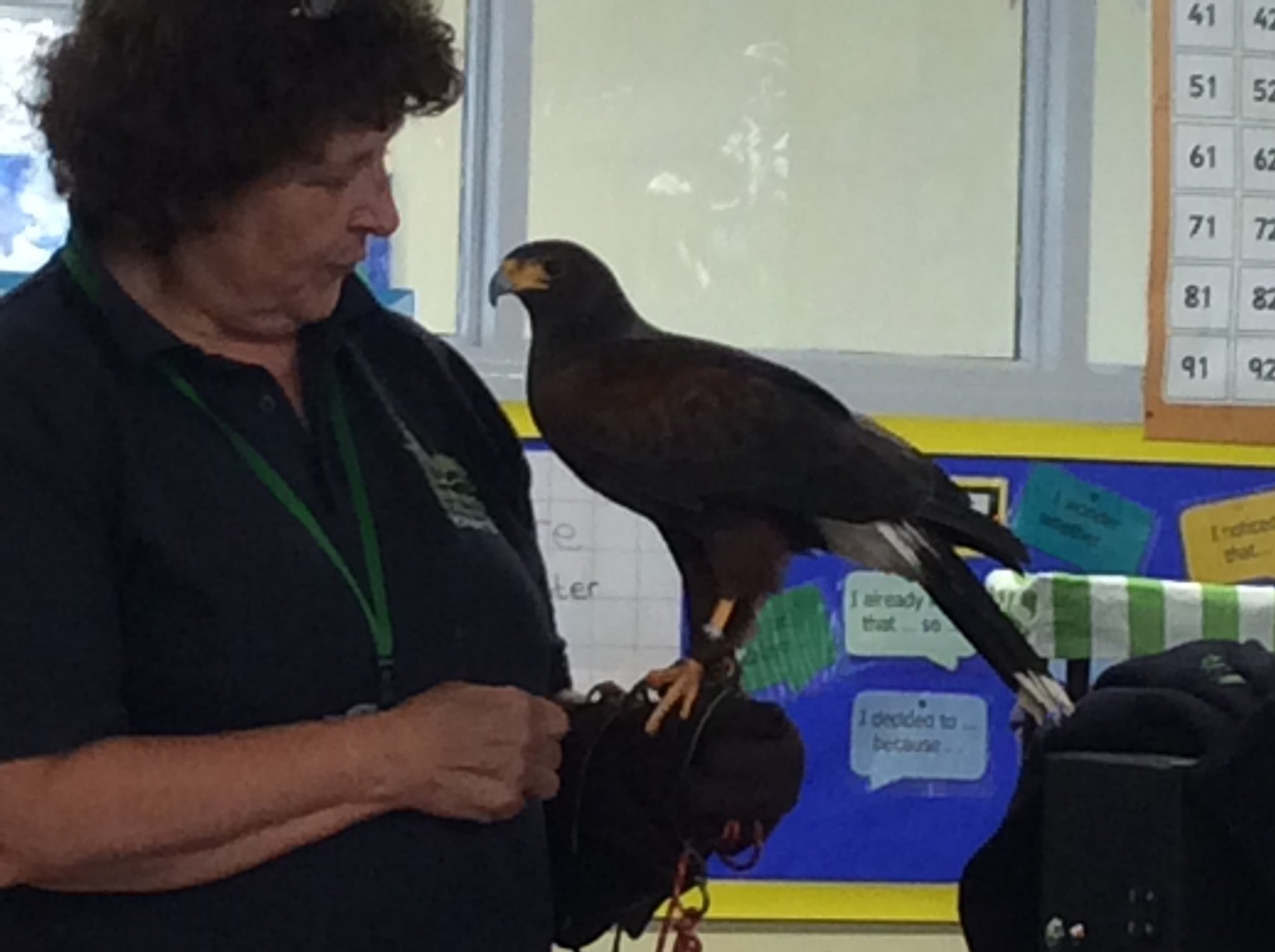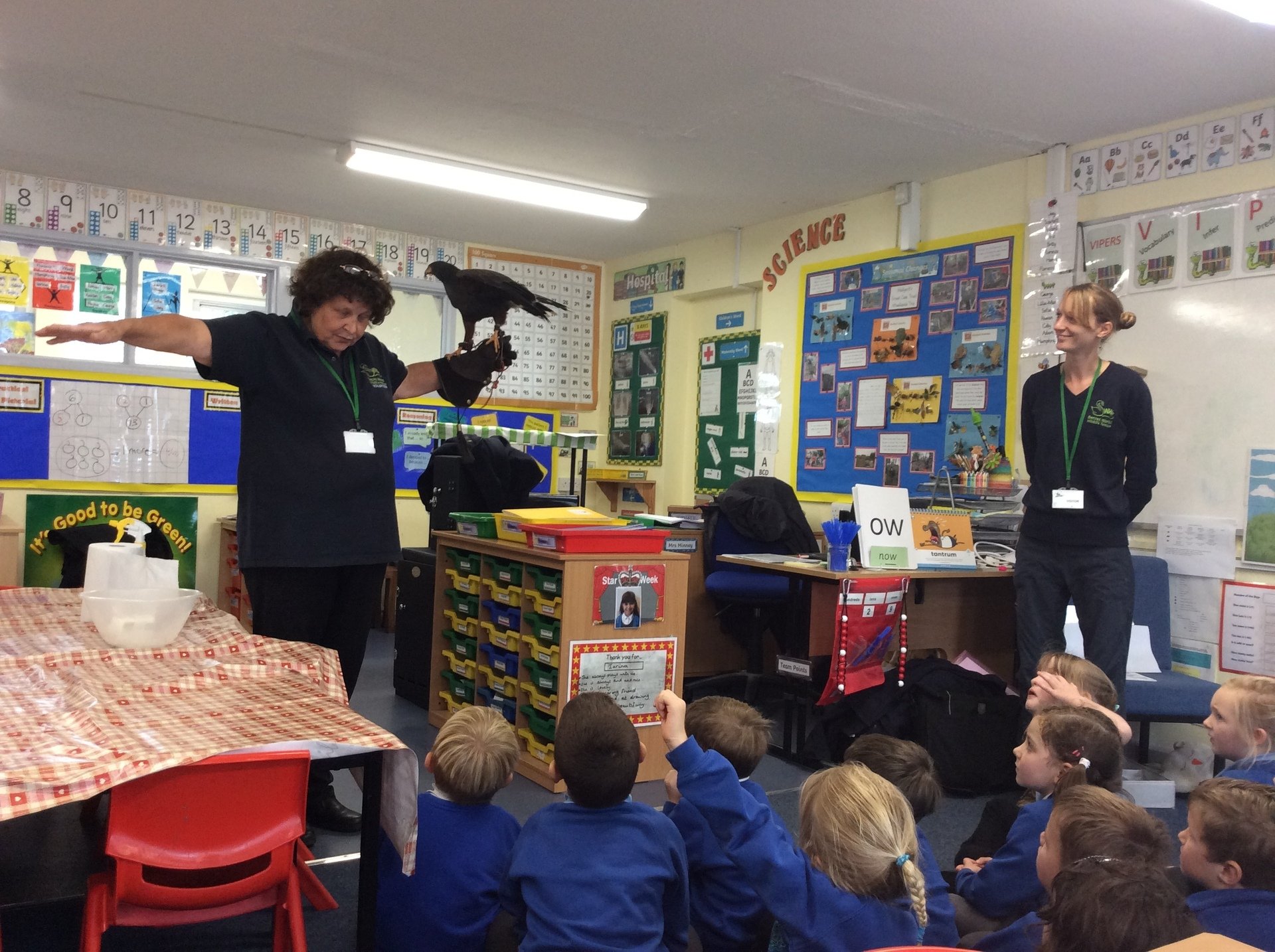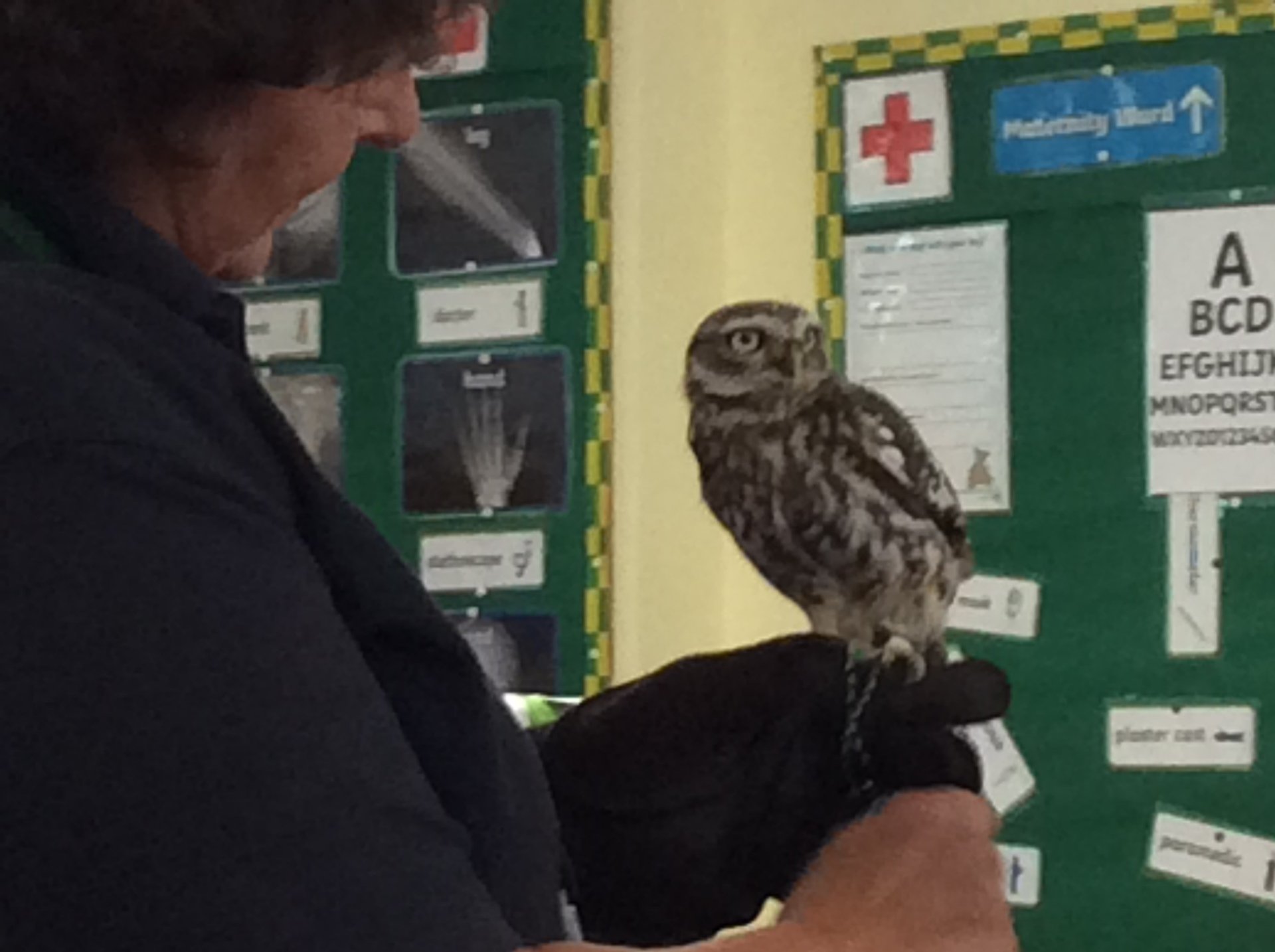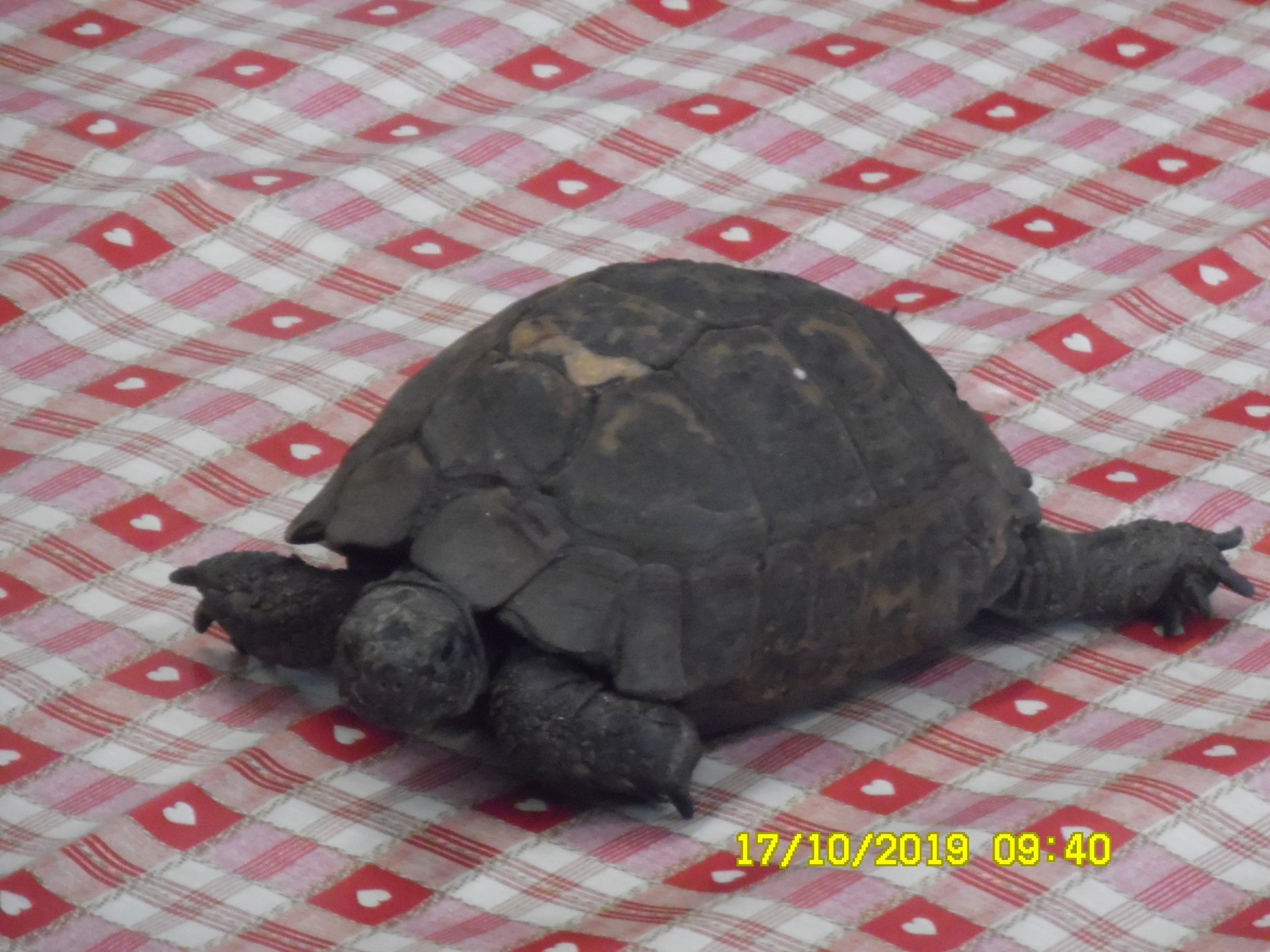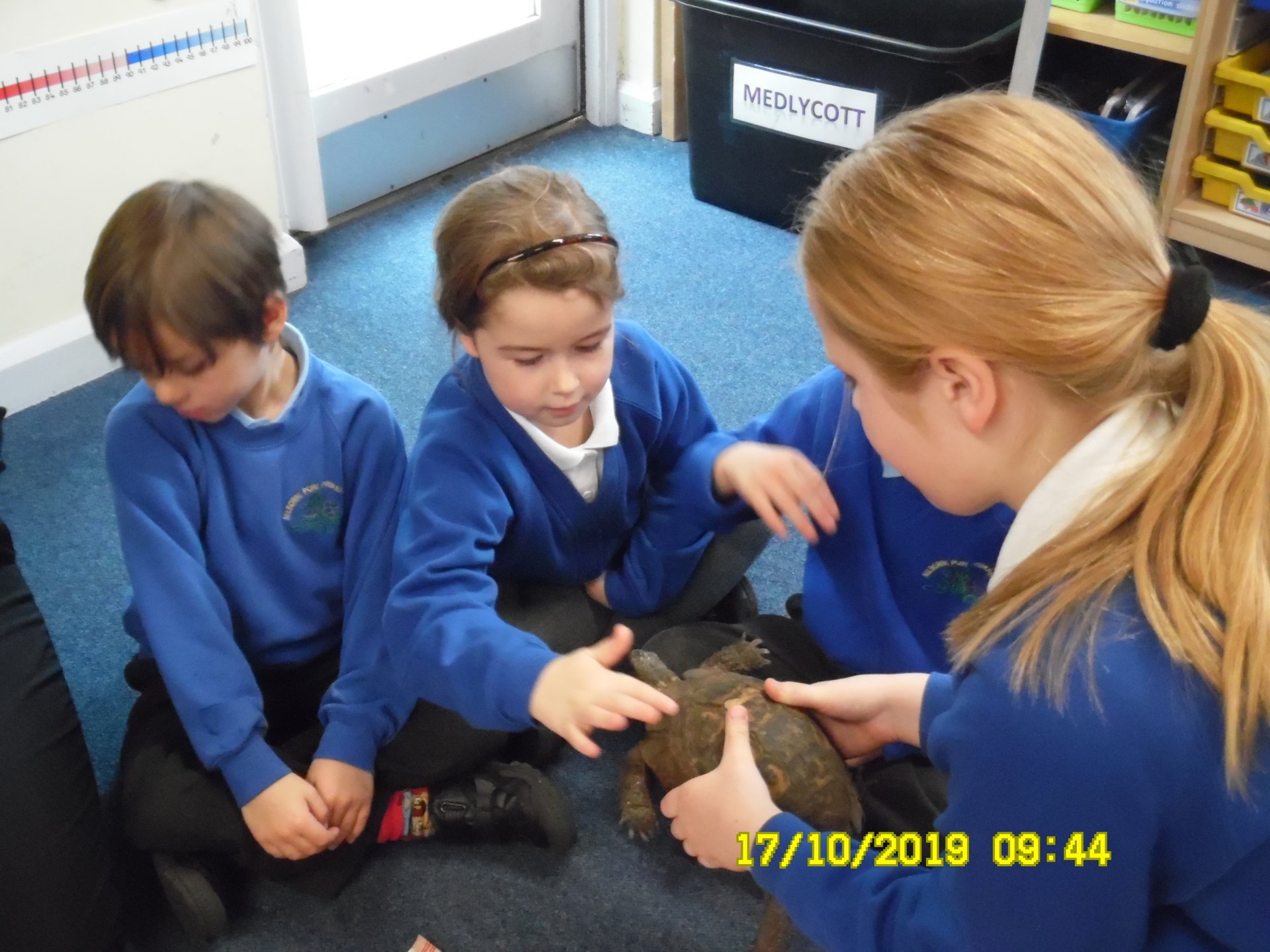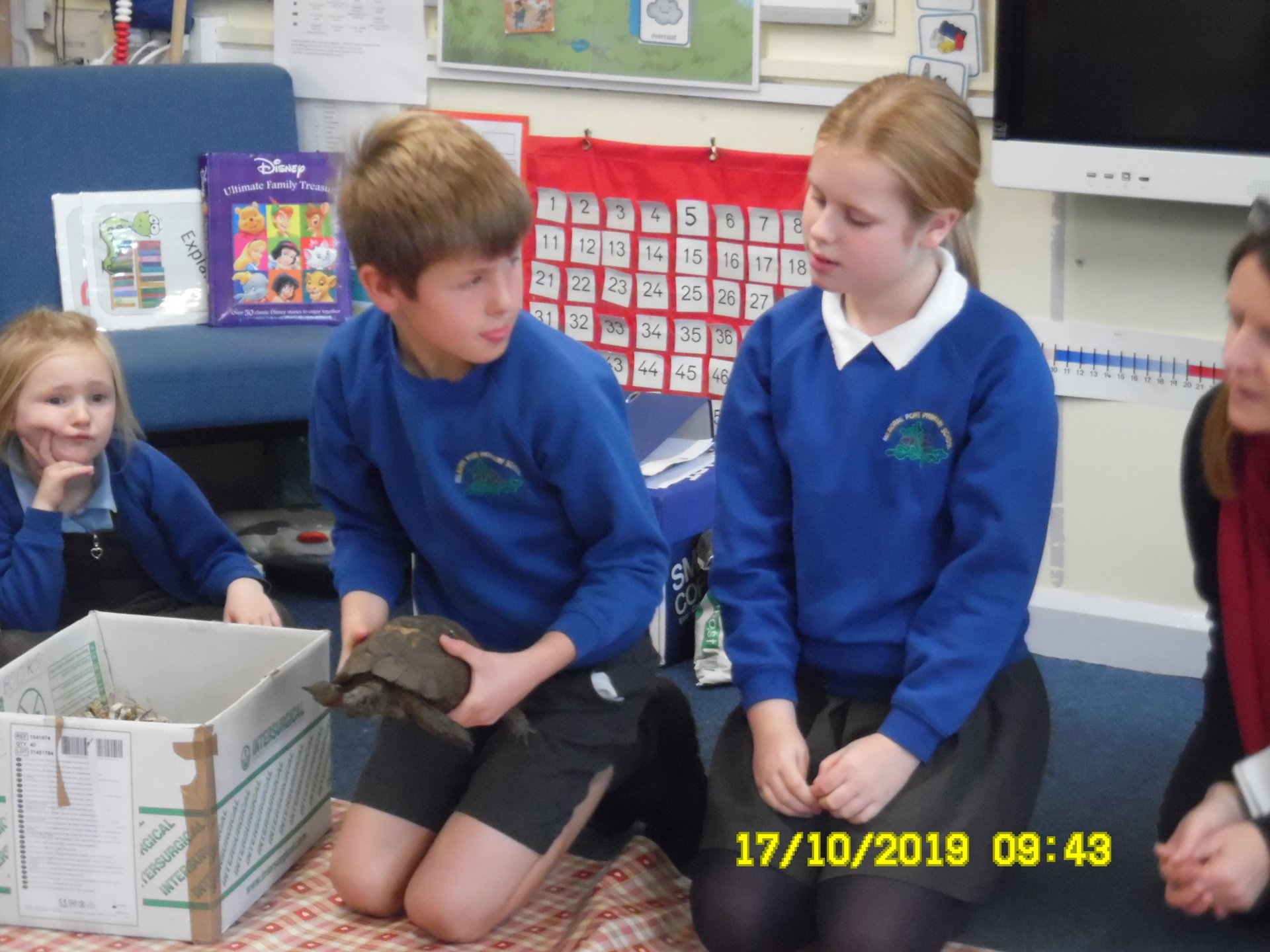 Medlycott had a great Woodland adventure to Ernest Cook Trust in Trent. Thank you to Angela for leading us in an exciting learning experience, exploring the Autumn changes happening around us!