Our School Council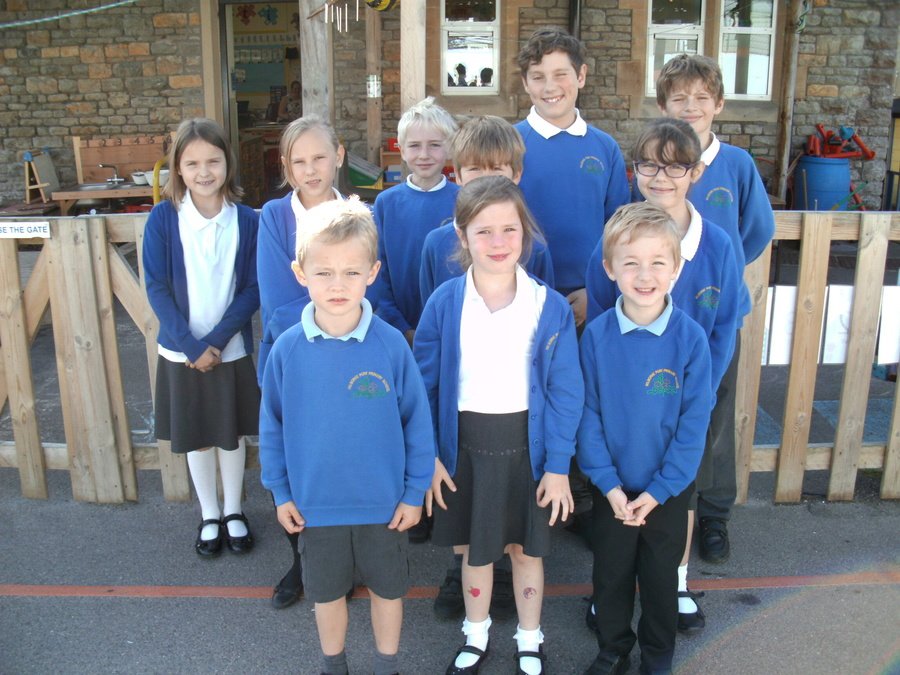 These are the members of our new school council:
Crackmore: Antonio – Chair & Karl – Vice Chair
Newtown: Neve & Ran
Kingsbury: Poppy & James
Venn: Phoebe & George
Medlycott: Molly & Fred
We are the members of Milborne Port Primary School Council. We represent each class in the school, and are here to listen, and speak up for, any pupils who feel they need to voice an opinion or express an idea.
We meet regularly to discuss how pupils might be able to support school events, as well to voice any thoughts about needs or ideas anyone may have come up with to improve our school generally.
We hope that we bring a friendly face, a welcoming smile and a helpful listening ear to the pupils in the school!
At the moment, School Council are very busy looking into areas of development for the school. Including...
Helping to organise Fun Fridays by gathering ideas from pupils in our classes
Continuing to work with the PTFA to help develop our play areas
Organising events to raise money for local and national charities
School Council Autumn Term Update.
Fun Fridays: School Council are continuing to speak to the children in their classes about ideas for our monthly Fun Fridays. These monthly one hour sessions on a Friday afternoon are a chance for children to take part in activities with other children from across the school. So far activities have included running, yoga and slime making as well as some of the more traditional activities like chess and Lego.
Fundraising: The School Council would like to thank everyone who contributed to the Children in Need Bring and Buy sale in November. Together we raised £98.00.
Thank you! A big thank you to last year's School Council. They helped to raise over £300 for charities as well as assist with the development of the school playground. The School Council also played an important role in the election process of our Head Teacher and Deputy Head Teacher.