Wheathill Meadow
Autumn 2022 update
With the generous support of Adam Gale and a host of other wonderful volunteers, our Wheathill Meadow is developing into a successful wildlife haven which the school is very proud of. Mr Gale wrote a summary of the development of the meadow so far this season:
" Large parts of the meadow will need cutting and the arisings removed. This is standard practice for meadow management, and has taken place in various sections across the meadow over the past two years.
Areas that have received the 'cut and remove' treatment have much finer grasses, and generally appear less dense (so will be quicker and easier to cut!). Some wildflowers will have come through on their own accord. Other patches have been scarified and sown, with additional wildflower plug planting in some spots.
Other areas have been left uncut, to provide overwintering habitats, and to promote some tussocky grassland for voles etc. Tussocky grassland provides vital hunting habitat for some of our declining birds of prey, e.g. Kestrel & Barn Owl. Tussocky grasslands also provide good Bumblebee nesting habitats (indeed I watched a Buff tailed Bumblebee queen nest searching there this Spring). Also, some extensive ant nests have developed too!
However, we certainly don't want the field to be dominated by tussocky grassland, so we will continue to steer it towards a more traditional meadow with the 'cut & remove' approach and additional wildflower seed sowing."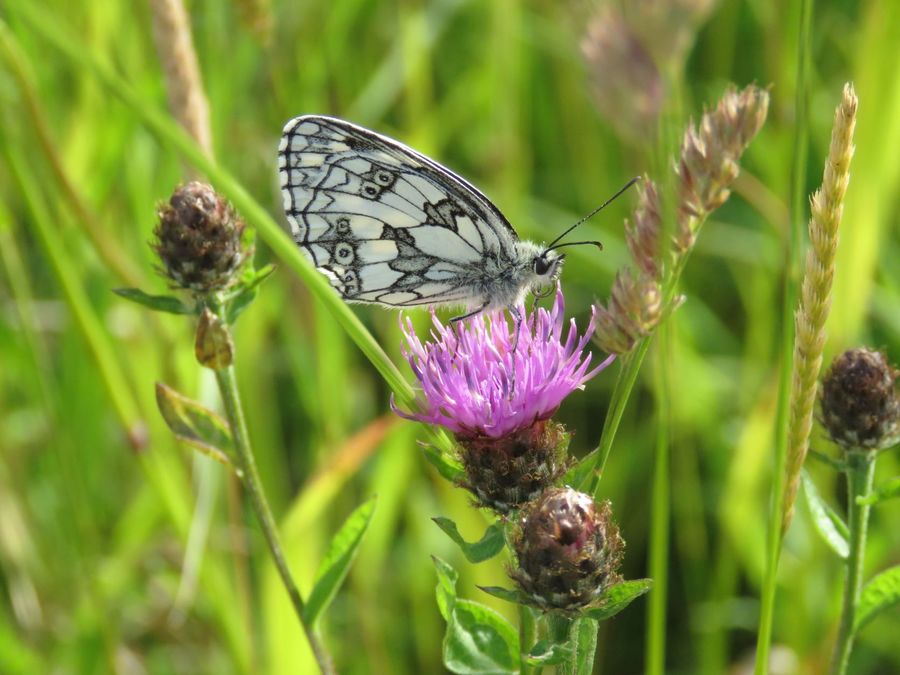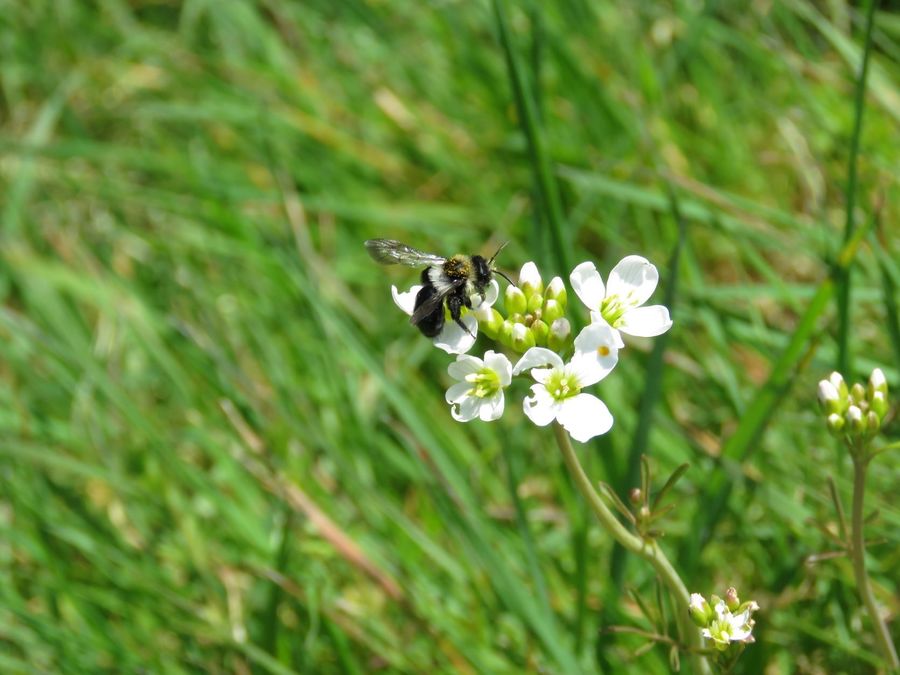 The Wheathill Meadow Project
A brief description of the project.
Our school is fortunate to have access to a nearby field. Historically this was a sports pitch, but following a request by school, Somerset County Council agreed in January 2021 that this could be turned into a wildflower meadow. The field is approximately 1 acre in size and is bordered on four sides by an established hedgerow.
The initial guidance was provided by Operation Future Hope, a not-for-profit organisation that has worked with a number of local schools on conservation projects. We were also fortunate to receive donations and voluntary support from a number of other local organisations to start and maintain this project. Volunteers from Somerset EuCAN, Milborne Port Climate and Nature Action group and an operative from Operation Future Hope managed the initial ground preparation and cutting. A local company donated a quantity of grass/wildflower seeds following a letter sent by a pupil and the children helped to sow these in the Spring. Last Autumn, a conservation group called the Hambledooners joined local community volunteers to help cut and collect the grass once more, hedgerow saplings and re-seed some areas.
The development of our wildflower meadow is seen as a long-term project, but one that we can see the benefits of already. Some parts of the field have been left, with the grass uncut so that we can see what emerges. There is a meandering mown path around the perimeter of the field that the children can explore. In another section of the field, there is a mown teaching/sitting area that the children designed in the shape of a bee. This design is based around our school values of the Seven Bees: Be healthy, Be proud, Be determined, Be compassionate, Be creative, Be respectful and Be a team-player.
Dates and Events
Autumn Meadow Preparation
Tuesday Nov. 15th 2022.
Nigel Spring and his EuCAN team will be spending the day in the school meadow to carry out a cut and collect intervention. We are very grateful to all these wonderful volunteers for their dedication to the conservation of this important environment.
Wheathill Meadow History
Click on the image below to find out about how this project began and a little about it's aims and hopes for the future.
Wheathill Meadow Open Morning
Wheathill Meadow held it's open morning on Saturday July 2nd 2022. Despite the changeable weather, we had a number of visitors from the school and local community. Armed with a warm drink, people were able to enjoy a walk around the wonderful 'bee-shaped' pathways kindly mowed by local school parent volunteers. There was an opportunity to find out about the history of the Meadow's development and to get involved in some wildlife spotting activities for the children. Thank you to all involved!
Milborne Port, Somerset DT9 5EP
01963 250366
milborneportprimary@MPPrimary.co.uk and Homelearningmpps@MPPrimary.co.uk